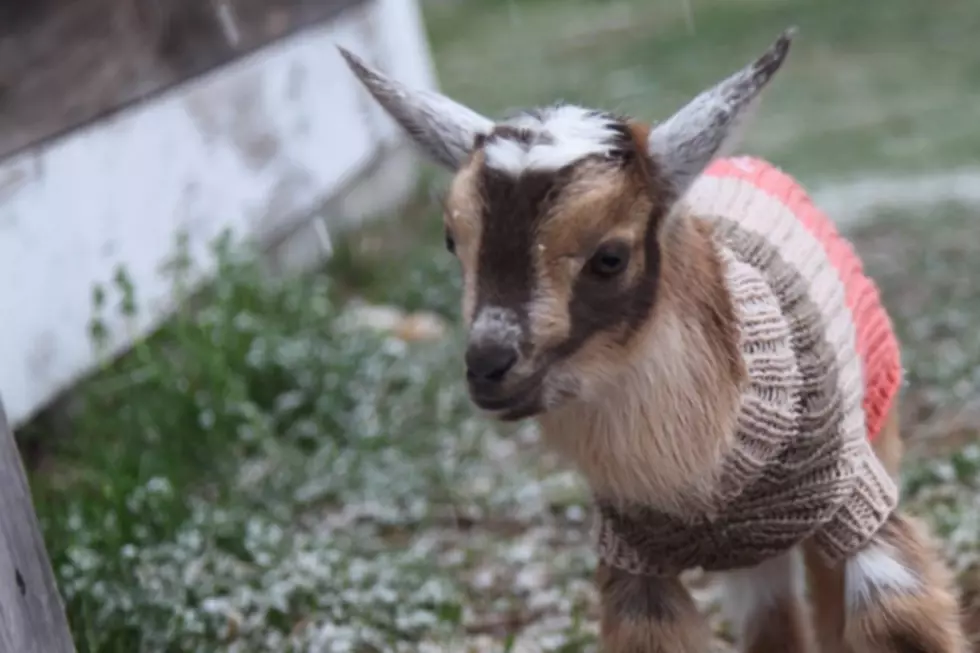 Snowshoe with Goats Through an 18-Acre Maine Farm
Facebook via Sunflower Farm
In a time of political unrest, families, and friends divided, and the greatest football team of all time losing over the weekend (okay, sorry that wound is still fresh) there is one thing we can all agree on.
Goats are adorable. They're great for snuggling and even yoga. Now, thanks to Ten Apple Farm in Gray, you can snowshoe with goats!
According to the Sun Journal, all the goats that hike with the snowshoers were born and raised on the farm. The goats, of course, have a herd mentality and if they stray from the herd they come back quickly at the call of their owners.
The hike goes through one mile of trails along Ten Apple Farm's 18-acre property. During the hike, owners, Karl Schatz and Margaret Hathaway educate guests on all things goats. Using them for dairy, fiber, land management, owning, caring, and raising them. After the hike, snowshoers get the opportunity to milk their new goat hiking buddies as well as enjoy some goat milk and cookies.
The next available hike is a morning hike scheduled for Friday, January 17th as part of Airbnb experiences. It looks like it will feature morning treat of some sort as well. These hikes are more intimate with a maximum of 10 guests.
The goat hikes are totally family-friendly and open to all ages. They do ask that children under 4 years of age be carried.
They do encourage you to bring your own snowshoes as they have a limited amount to borrow for a suggested donation of $5-$10. Get your tickets here and follow their Facebook page here for updates.