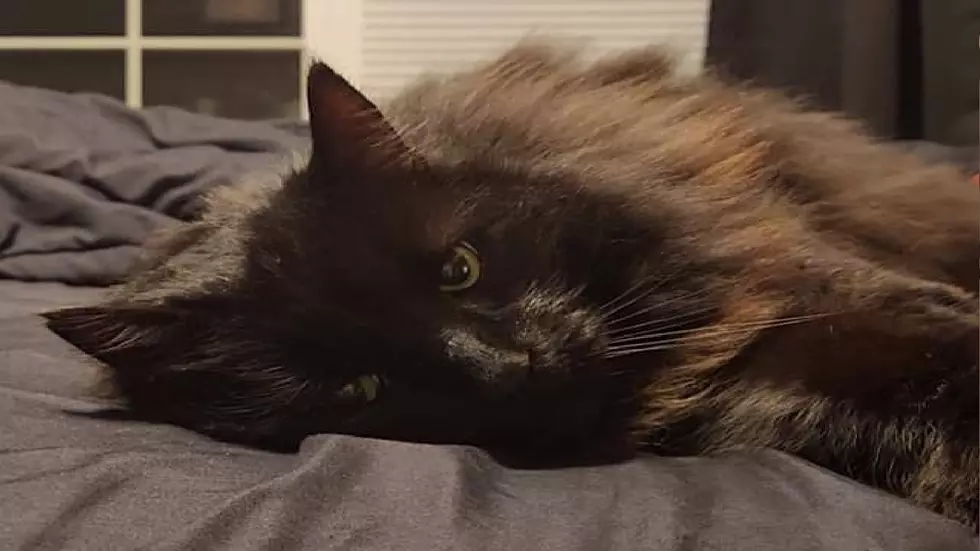 Topsham, Maine, Cat Returns Home After Missing for Two Years
Facebook via Brianna Seamans
There's often a remarkable bond between a pet and their human or humans. It can be difficult to understand and even notice while you're living in it. For a couple living in Topsham, Maine, their bond with a cat named Vince wasn't just put to the test, it was pushed past the limit. Not just once, but twice.
Shared on Facebook by Brianna Seamans, in August of 2020, Vince managed to escape the family home. Despite searching far and wide for that familiar furry face, Brianna began to lose hope as the weeks and months went by and Vince was still missing.
For those that have lost a pet, especially one that typically stays indoors at all times, the mental stress can be agonizing. Pet parents run through a million different scenarios of what could have happened to their beloved friend while knowing that with each day that goes by, the chances become less likely that they'll ever see them again.
But that was not the case with Vince. In July of 2022, Brianna received an incredible surprise when Vince suddenly came back home. In the nearly two years he had been missing, the family had adopted another cat named Zoey, which Vince had to adjust to.
Perhaps it was Zoey that needed to adjust and not Vince, because in September of 2022, only two months after Vince had returned, Zoey clawed a screen open in the house and Vince once again found his way outside. Rather than spending nearly two years from home, Vince returned on January 30, 2023, after a four-month outdoor vacation.
Everyone in the family is ecstatic, maybe with the exception of Zoey.
---
You're Breaking The Law In Maine If You Have Any Of These Animals As Pets
Stick to the cats and dogs that you know because if you're keeping any of these animals (or animals like them) as pets in Maine, you're breaking the law and could face stiff penalties.