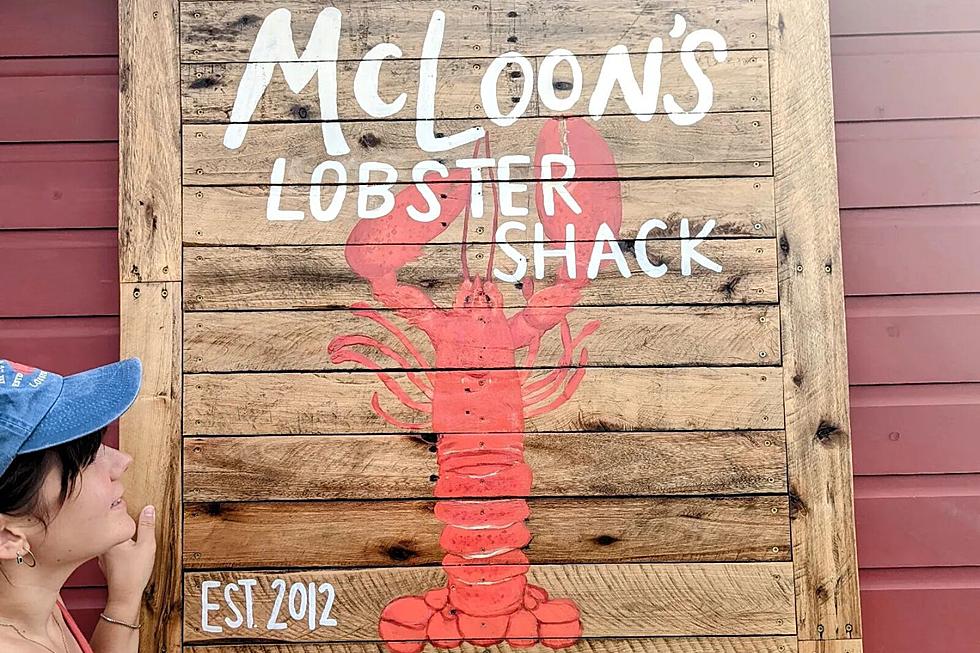 Yankee Magazine Says This Restaurant Serves the Best Maine Lobster Roll
McLoon's Lobster Shack via Facebook/Canva Pro
Lobster, let's dive in. Everyone knows that Maine is the place to be if you want to treat yourself to a delectable lobster roll.
How does one determine which lobster roll is the best though? In my very non-professional opinion, you'd have to try every single lobster roll in the state of Maine to have a equal answer.
That is what Yankee Magazines Food Editor did when she tried over two dozen lobster rolls to determine that McLoon's Lobster Shack in South Thomaston, Maine has the best lobster roll in Maine. This is according to New England Today. 
Always Fresh La Rochelle's in Auburn is my favorite lobster rolls. Granted, I haven't eaten over 2 dozen but I have had my fair share and their lobster rolls should win an award. 
Maine is historic for the lobster roll and if I am being honest, I had no idea what this was when I first moved here. I literally thought that they trained lobsters to roll in front of you. Like on the ground with their little crustacean hands and feet and perform some type of somersault.
I was naïve and young but you got to hand it to me, that would me really sick to watch a lobster strut out of the ocean and "Simone Biles" in front of everyone.
However, that was not the case, so when I bit into my first lobster roll at
La Rachelle's
I fell in love. No matter where you get a lobster roll in Maine, the memories are where it's at.
If you'd like to try Yankee Magazine's best lobster roll in Maine, check out
McLoon's Lobster Shack
 seasonally on Facebook!
Some of the Tastiest Seafood From Maine is Still Alive in Bethel
Have you heard of
Community Shellfish in Bethel, Connecticut
yet? Do you love fresh whole belly clams, oysters, and lobsters from Maine like I do? Take a tour of the incredible facilities on Francis Clarke Circle with me.
2022 Maine Lobster Boat Races
Located at Friendship harbor, was the 2022 Lobster Boat Racing and Dave Dostie got the most incredible photos of this year's event!