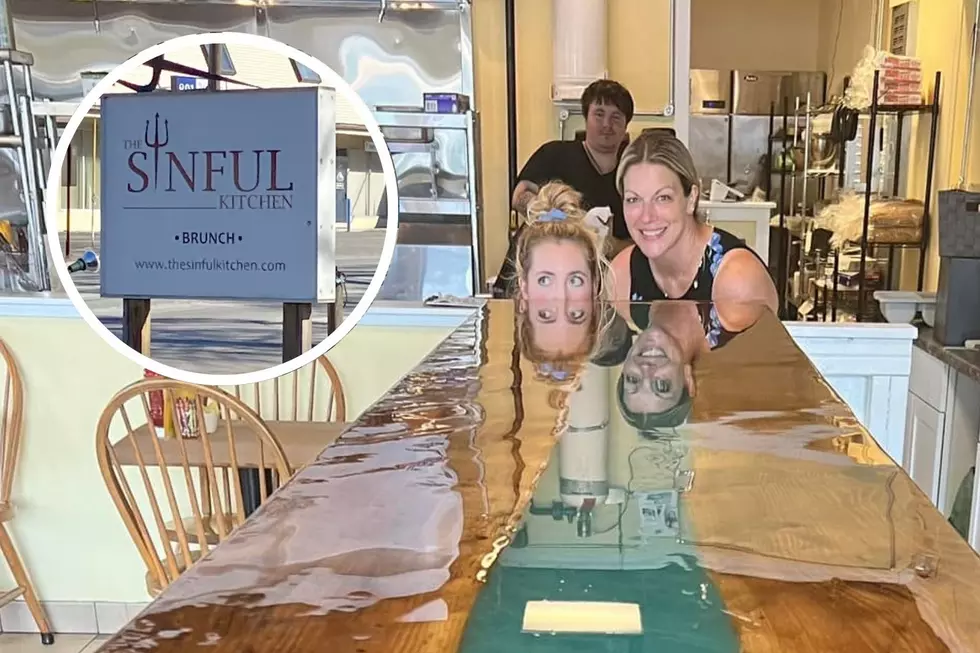 Portland's Sinful Kitchen is Back Open For Business
Chantel, The Sinful Kitchen/Facebook
If you have been trying to go to The Sinful Kitchen recently, you may have noticed that they have been closed. However, it was for a good reason, they moved locations. What is even better news, is that they are now back open for business and ready for you to make reservations.
After almost 7 years at their 906 Brighton Avenue location head chef and co-owner, Dave Mallari, and his wife decided to relocate the Sinful Kitchen due to a fire. Back in December, a construction company that was working on a water main and while trying to thaw the lines, they accidentally started a fire in the kitchen wall of the Sinful Kitchen.
The good news is that the Sinful Kitchen did not move far. Do you remember the old Subway on Brighton Avenue? Well, instead of feasting on subs, you will not be able to eat all that the Sinful Kitchen has to offer.
The Sinful Kitchen is still on the same road, just a little down the road. You will find this amazing breakfast and brunch spot at 952 Brighton Avenue.
According to the Sinful Kitchen's Facebook page, they reopened at the new location on the 4th of July. They say that the inside is pretty much done, but there is still work that needs to be done outside.
If you are planning to go soon, know that their sign has been delayed so it may be harder to see exactly where they are located, but there are banners in the windows.
More good news also comes with the relocation and reopening, the Sinful Kitchen will be rolling out an updated menu after the soft opening period.
If you are looking to check out the new look over a tasty breakfast, I highly recommend that you make reservations in advance. You can make reservations by calling (207) 536-0611.
Mainers' Top 15 Favorite Brunch Spots in Portland
Whether you're looking for a hair of the dog at a boozy brunch or a classic eggs benedict just 'cause it's the weekend, Portland will have all of your brunch needs met.
The Six Places From Maine Featured On 'Man v. Food'
Two different episodes with two different hosts filmed nearly a decade apart. Here are the 6 places in Maine that have been visited by the Cooking Channel show 'Man v. Food'