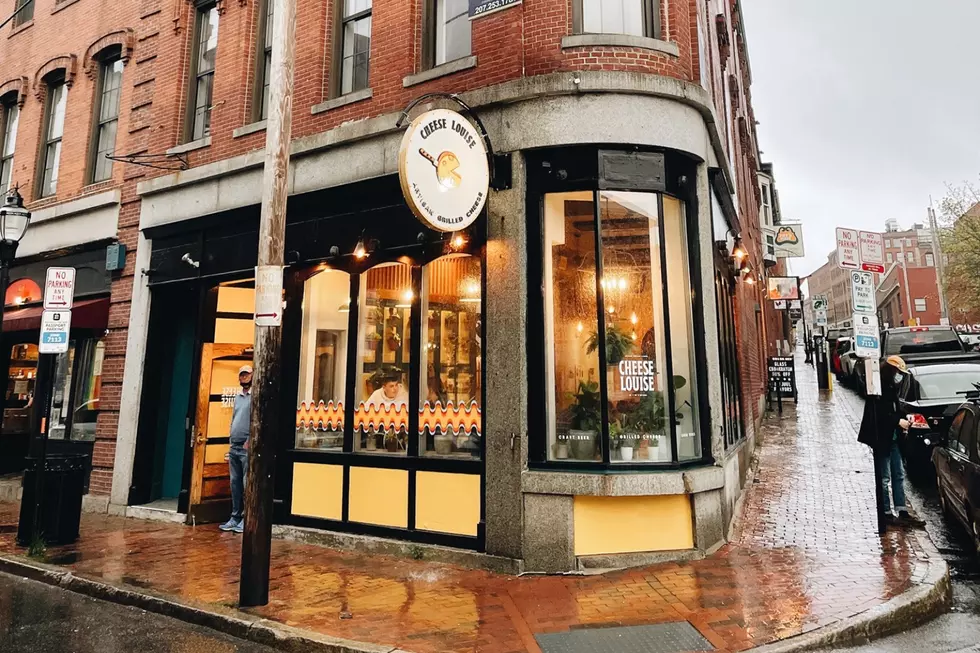 Satisfy Your Craving With A New Gourmet Grilled Cheese Restaurant In Portland
Facebook via Cheese Louise
Who doesn't want to eat a delicious grilled cheese sandwich? It's one of those things that seems so simple yet can deliver huge flavor if it's made perfectly. It can also deliver smiles and happiness and well, you get it. So all of Portland should rejoice because a well-known food truck named Cheese Louise has turned brick-and-mortar and opened a new restaurant at 363 Fore Street in the Old Port.
Who Is Cheese Louise?
A food truck that was slinging gourmet grilled cheese sandwiches all across New England for multiple summers that was forced to pivot because of COVID-19. Cheese Louise turned their prep kitchen along the Kancamagus Highway into a restaurant called "The Commissary". They opened a second location at the popular outlet mall Settlers Green in North Conway last summer. And to further expand the empire, they'll now be a hotspot at a prime location in Portland's Old Port.
What Does Cheese Louise Serve?
Here's what they don't serve, a pair of Kraft singles between toasted white bread. Instead, you'll find some perfectly concocted gourmet grilled cheese creations, Everything from the Baconator (sorry, Wendy's), which is a pile of crispy applewood smoked bacon paired with a blend of muenster and cheddar and then grilled. If bacon isn't for you, maybe a The Blue Buffalo is more your game. That sandwich features buffalo chicken, blue cheese dressing and muenster on grilled sourdough. Vegetarian? Don't sleep on The No Porkin' Way, which features shredded sweet potatoes (in the style of pulled pork) with caramelized onions and cheddar on sourdough.
Is It Only Grilled Cheese Sandwiches?
Nope. They've got a selection of craft beer fit for anyone's taste and also a menu of "big kid" drinks as well.
How Late Is Cheese Louise Open?
Right now, their hours are 11am-9pm. But if you happen to take a very close look at their sign, you'll notice that an option to illuminate LATE NIGHT on the sign. That may be a hint Cheese Louise plans to cater to the late night Old Port crowd in the not-too-distant future.
LOOK: Here are copycat recipes from 20 of the most popular fast food restaurants in America
11 Places In Southern Maine To Get Delicious Donuts