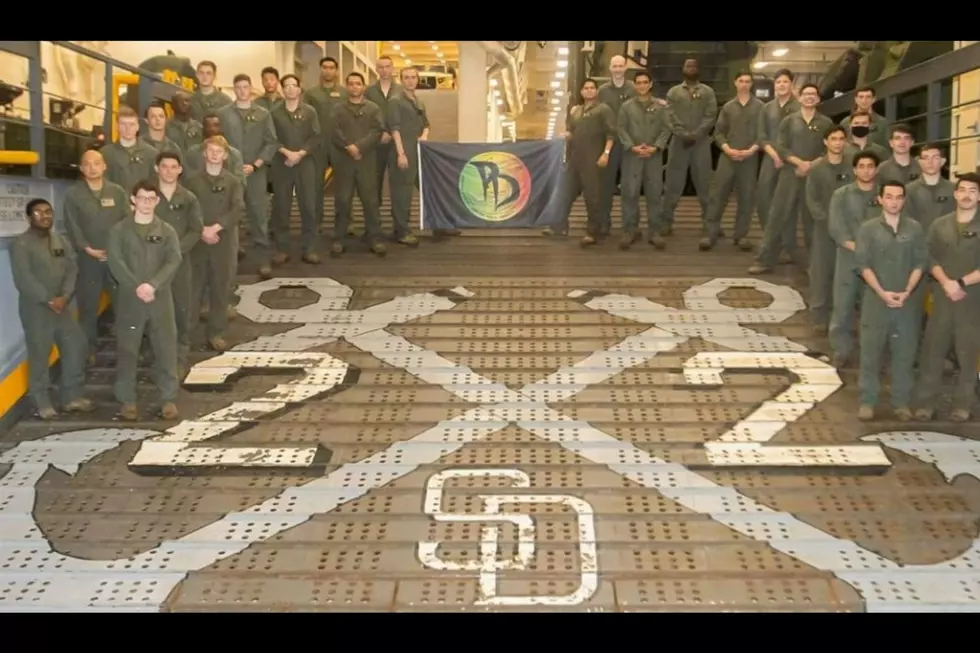 Popular NH Brewery Sends Care Packages to Marines Aboard the USS San Diego
Pipe Dream Brewing via Instagram
Some of the best businesses out there are the ones that not only try and provide pleasure and great products to their customers, but also do what they can to give back and make sure people -- whether they're servicemen/servicewomen, first responders, or just local people in general -- are never forgotten and always appreciated.
Weeks ago, Pipe Dream Brewing in Londonderry had been taking donations with the purpose of sending care packages out to the Marines currently stationed in the middle of the ocean in the Middle East aboard the USS San Diego.
Within the last couple of days, not only did Pipe Dream Brewing get word that their care packages had made it successfully to the USS San Diego, but they had also sent back pictures and a "well-written thank you card."
Pipe Dream Brewing actually partnered with other local businesses in a sponsorship capacity to help get the care packages created, packed, and shipped out, including BluePrint Custom Apparel, Kerry's Dance Center, Hometown Coffee Roasters, DJ Landscaping, Versatile Electrical Services, and Campbell High School.
Included in the care packages were a lot of feel good comfort snacks like Lindt's chocolates, Nutter Butters, Taki's, sunflower seeds, Slim Jims, Crystal Light, Rice Krispies Treats -- you name the snack, it was packed. Also, other essentials like deodorant and small clothing items (socks, etc.) along with items to pass the time like magazines were also included.
The timing of the care packages was perfect and were actually a huge boost for the USS San Diego, who ended up sidelined for a bit while they had a brief spread of COVID aboard the ship, according to the United States Naval Institute. However, the sailors and Marines aboard all recovered and the ship has been back in action for a few weeks now.
Thank you to all of the servicemen and servicewomen aboard the USS San Diego, and shoutout to Pipe Dream Brewing for spreading the positivity and doing all the good!
12 of the Best Breweries in NH Decided by Granite Staters
KEEP READING: Here are the best places to retire in America