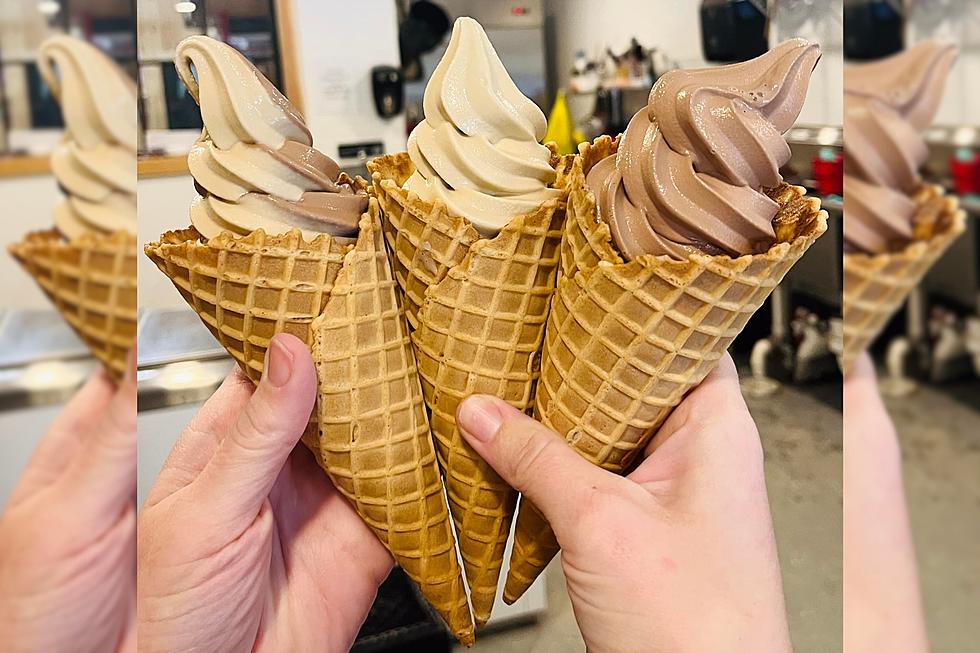 New Hampshire Maple Sugar House's Life-Changing Ice Cream Worth a Road Trip
Eldridge Family Sugar House via Facebook
Maple isn't just a tree, it's a flavor. A seasonal flavor that's so delicious and naturally sweet, many people will drive hours to get the purest maple products.
Once you've had real maple syrup, you will never go back to the store-bought fake syrup that tastes so artificial.  Real maple syrup is good in making granola, in a baking recipe in place of sugar, in yogurt or glazes, on oatmeal, roasted vegetables, meats, fish, or ice cream, and the list goes on.
Let's stop at ice cream, though.
Have you ever had a real maple creemee?  A creemee is a New England ice cream that's thicker than a soft serve, and definitely more delicious.  The idea for the maple creemee is a little sketchy, but according to newengland.com, the idea was pitched in 1981 in Rutland, Vermont.
Here's the story of one women who claims the New Hampshire Sugar Shack of Eldridge Sugar House, in Tamworth, changed her life.  She apparently drove two hours to get a maple creemee from here, and looking at her Instagram post makes anyone yearn for that creamy concoction of flavor.
Maple hard ice cream is delicious, especially with bacon pieces, and maple soft serve is pretty good, but a maple creemee is almost illegal because it's too good to be true.
Next time you have a hankering for maple, go for the real stuff.  Vermont, New Hampshire, and Maine are some of the best in the country, but New York and Massachusetts maple products are well-represented too.
Maple syrup has more nutritional value compared to any other sweetener, so support the maple industry this season, or better yet, all year.
New England Home to 7 of the Best Ice Cream Places in the Nation, According to Yelp
Gallery Credit: Megan
The Worst Movie and TV Catchphrases
If we never hear these catchphrases from movie and TV shows again, that would be just fine.