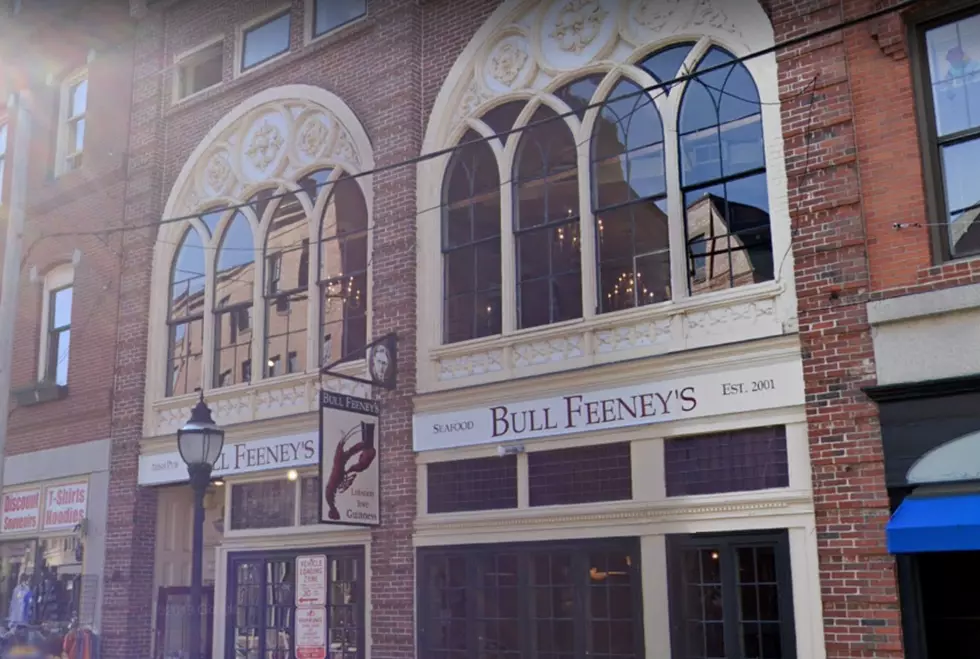 Months After Reopening, Bull Feeney's in Portland, Maine, Closes Permanently Again
Google Maps
To say the past few years have been strange for a staple in Portland's Old Port would be an understatement. Bull Feeney's, a fixture on Fore Street for more than two decades, just reopened a few months ago after a lengthy closure. According to News Center Maine, the famed bar now plans to close permanently unless a new owner can be found.
The problems for Bull Feeney's began in 2020. A lengthy pandemic closure morphed into a landlord issue, and it appeared the end had come for Bull Feeney's. But in September of 2021, the business surprised longtime patrons and promised a handful of renovations and a quick reopening.
The quick part didn't come to fruition, but Bull Feeney's did eventually reopen to the joy of people who had missed the pub. The bar has remained popular, with the upstairs often filled thanks to live music. There was a line out of the door of the pub on St. Patrick's Day.
But for those that had visited in the past few months, there were also some problems that were evident. Like many other restaurants and bars all across the state, Bull Feeney's struggled with proper staffing. The live music that brought in crowds also resulted in noise complaints from neighbors. Bull Feeney's quickly discovered that this wasn't the Portland of just a few years ago.
That doesn't mean the business can't live on. Current owner Douglas Fuss would love to see a "motivated pub lover" continue on the legacy of Bull Feeney's. If that doesn't happen, Portland will say goodbye to yet another decades-long establishment. Bull Feeney's last day of operation will be Sunday, March 26.
---
19 of Portland's Oldest Bars and Restaurants That Have Stood The Test of Time
Before Portland, Maine become a trendy foodie town, there were still dozens of incredible restaurants that laid the foundation for what the city is today. Many have closed over the years but a handful have stood the test of time and continue to thrive today.
LOOK: 25 must-visit hidden gems from across the US
From secret gardens to underground caves,
Stacker
compiled a list of 25 must-visit hidden gems from across the United States using travel guides, news articles, and company websites.