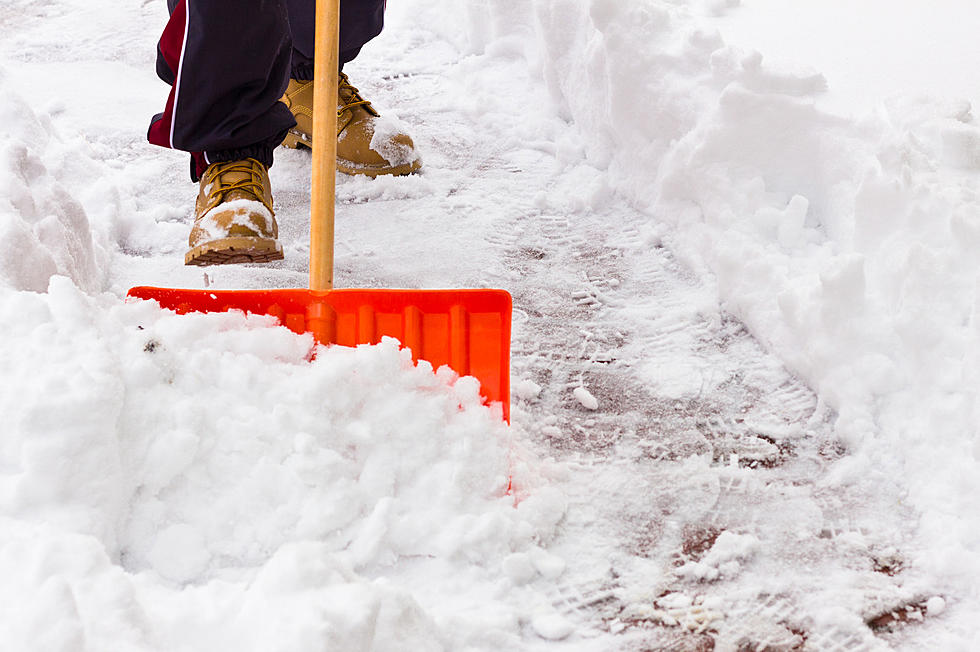 Major Difference Between New Hampshire, Maine, Massachusetts Sidewalk Snow Clearing Laws
Getty Images
As the leaves continued to pile up on the sidewalk in front of my house, it dawned on me...am I supposed to pick these up? Or can I be lazy and leave them for the town to clear?
Now, leaves are a piece of cake and clog up the drain near my house, so I certainly cleaned them up with no fuss.
But that got me thinking. Since we are so close to the snow season, what about snow? Is it my responsibility as a homeowner to clear the sidewalk in front of my house? Or is it the town/state's job to take care of public walkways?
The answer was clear enough. However, there is a massive difference between each New England state.
Massachusetts and Maine folks, I am sorry to say that it is on you. New Hampshire, on the other hand? Well, I'll get to that.
According to a World Population article, snow removal laws by state 2023, in the state of Maine:
Residents and residential property owners have 12 hours to remove snow or ice after a storm has ended. Snow removal operators may not deposit, shovel, blow, or plow snow onto or next to a public highway or road.
And it kind of gets worse for Maine residents. You can be fined. I followed up on this law and found a second article by RentECDirect that stated:
Residents and residential property owners in Portland, ME have 12 hours to remove snow or ice after a storm has ended or when the City finishes snow removal operations, whichever is later. Failure to comply will result in the city performing the task and billing the owner for the cost of snow removal.
Massachusetts is similar to Maine in the sense that it is up to YOU, the property owner. According to World Population:
Property owners and landlords are responsible for managing all snow and ice on their property and keeping all entrances, exits, and pathways safe and operable.
New Hampshire, on the other hand, is different. Every source I checked out, including the ones above, said the same thing:
Sidewalks on public roads are maintained and cleared of snow and ice by the municipality at no additional cost to property owners. State v. Jackman, 69 N.H. 318 (1898)
So maybe winters in New Hampshire are not as bad as we think. It could be worse...we could live in Massachusetts or Maine.
Just kidding, of course we love our New England neighbors.
8 of the Coziest New England Towns to Visit This Winter
Stacker published
this list
of the nation's 50 coziest towns to visit during the wintertime, including these eight New England locations.
Gallery Credit: Megan
Massive Luxury Maine Estate Has Its Own 9-Hole Golf Course, Indoor Pool
6 East Rd in Greenville, Maine, is located in the midst of stunning, natural beauty in the Moosehead Lake region. Listed by John Scribner of LandVest Inc, this large, spacious, unique and well-crafted home has 9 bedrooms, 3 baths and is over 13,000 sq ft. This resort-feel home sits on 88 acres.
Gallery Credit: Rob Riccitelli