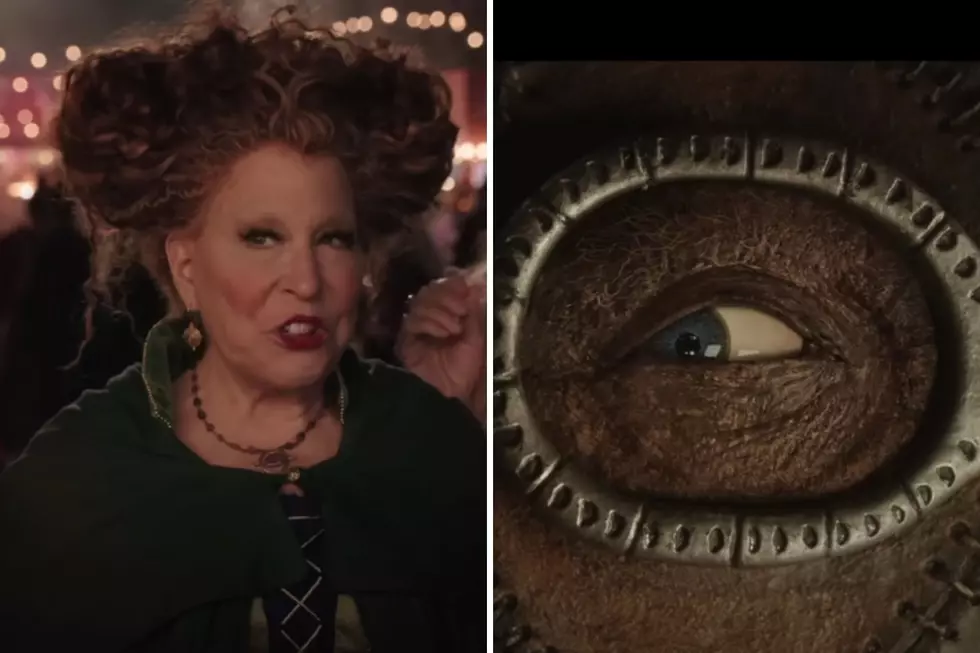 Grab Your Broomstick and Fly to Salem For a 'Hocus Pocus 2′ Screening This October
Walt Disney Studios/YouTube
During the month of October, the streets of Salem become filled (sometimes even more than filled) with tourists and other fans of the macabre, Hocus Pocus, horror, and anything that relates to Fall/Halloween. 
Are you a Hocus Pocus fan? Well, a once-in-a-lifetime experience will happen in Salem, MA later this year. Imagine hanging out where Max and Allison walked to school in the original Hocus Pocus, well, you can.
Of course, many of the Hocus Pocus filming locations in Salem are accessible to the public, and you can visit them at any time of the year but something special is happening at one of the filming locations this Fall.
According to Inside the Magic, members of D23 are able to catch a special screening of Hocus Pocus 2 as well as attend a Hocus Pocus themed ball on Saturday, October 1st. Unfortunately, you would need to be a D23 member ($99-200 per year fee) and pay the $250 for one of these tickets. Well, if you are not a D23 member, then you are still in luck as this event sold out in less than 24 hours.
On Sunday, October 2nd, the City of Salem and Creative Collective will be hosting a free outside screening of Hocus Pocus 2. This screening will take place at the Salem Common (the very same park where Allison and Max walked to school in Hocus Pocus).
Since this is an outdoor venue, seating will not be provided so make sure to bring something to sit on. You may also want to bring some blankets and a hoodie (we know it can get cold at night in October here in New England). Of course, if you are hungry you can either pick up some food locally or choose to pack your own picnic basket to enjoy during the film.
Hocus Pocus 2 is set to release on Disney+ on September 30th.
You can check out some of the filming locations from Hocus Pocus below.
Hocus Pocus Fans Can Visit The Iconic Filming Locations in Salem
13 Spooky-But-Not Scary Halloween Movies
These films are perfect for people who love Halloween but don't love super scary movies.