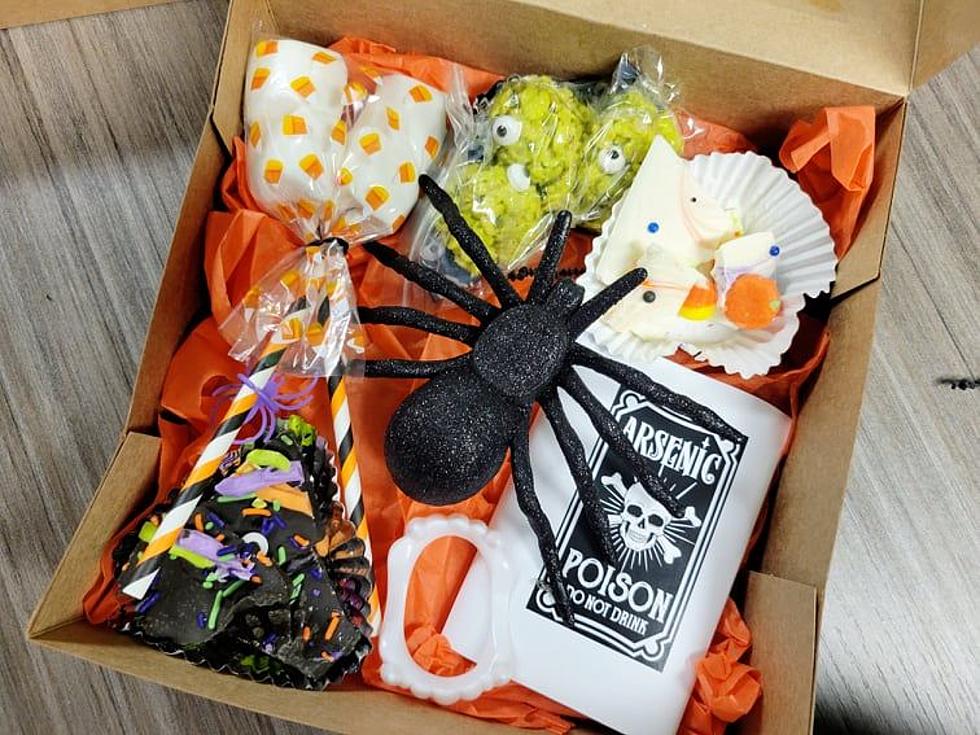 EASY DIY: Spooky & Sweet Halloween Charcuterie Boxes
Kristi Marie/TSM
Have you been invited to a big Halloween event and need to bring a festive treat? Do you and your family or coworkers exchange festive goody bags for fun as a holiday treat?
Or maybe you're like me and love to create yummy masterpieces!
Whatever your reasoning is... I've got the perfect and super simple DIY Spooky & Sweet Halloween treats, and the best part is you can personalize them to your likes and taste. You could make a scary, bloody skull theme, or maybe a Hocus Pocus theme, or you could be like me and bring a little fun and sparkle to your Char-SPOOK-erie boxes.
EASY DIY: Spooky & Sweet Halloween Charcuterie Boxes
Looking for a super easy Halloween treat to make for friends, family, or co-workers? YOU NEED TO MAKE THIS HALLOWEEN CHARCUTERIE BOX!
Step 1: Start with an empty container of your choice!
Step 2: Add crinkled-up tissue paper.
Step 3: This is where it starts to get fun, and the magic happens. Add your 1st treat to the box; I used marshmallow straws!
Step 4: Add treat #2 to the Char-SPOOK-erie box! I made super simple rice Krispy monsters!
Step 5: Add a spooky touch like this super glittery spider. This is optional and could very well be replaced with another food item!
Step 6: Candy Corn Bark makes the perfect and sweet addition!
Step 7: Add your 4th sweet treat to the box; I chose Spooky Chocolate Bark for this one!
Step 8: More fun... Add some vampire fangs!
Step 9: Print a free label offline and wrap it around hot cocoa packets!
Step 10: Ta-Da! You're done with your Char-SPOOK-erie box!
I hope you have so much fun making your friends, family, and coworkers Char-SPOOK-erie boards!
10 Marvelous Corn Mazes In Central Maine & Beyond
Check out ten of the best cornfield mazes in Central Maine and beyond. Can you think of a better way to get your exercise and have fun with the entire family at the same time?
Check Out These 15 Wonderful Date Night Spots In Central Maine
Looking for the perfect date night location in Central Maine? 1 or more of these 15 fantastic date night ideas are sure to make that special someone smile. The only question is, Where will you go first?
17 Must-Visit Maine Attractions
Got the day off and you want to take a family road trip, but you are at a loss for where to go? Check out this list of 17 "must visit" Maine attractions.
Hey, have you downloaded our FREE app? If not, you totally should. With the app, you can stream us anywhere at any time; you can also send us messages, win exclusive prizes, and you'll even get the latest breaking news sent right to your phone. Want to download the app right now? All you've got to do is enter your mobile number below, and we'll send a download link right to your mobile device. It's that easy!