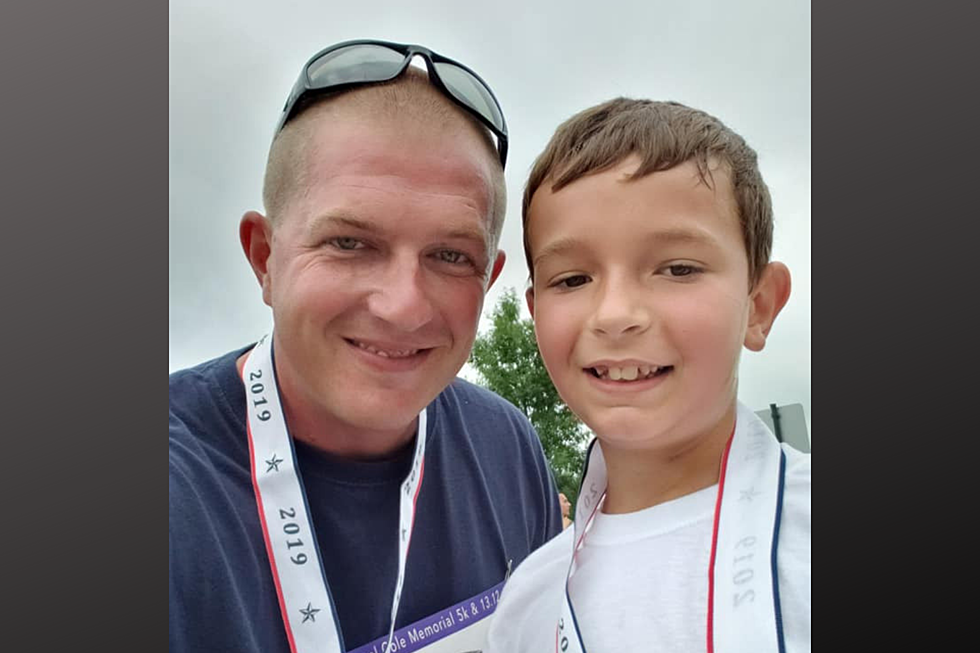 August 2019's Hometown Hero: Maine Firefighter and Paramedic Goes Above and Beyond for Residents
Natasha Barton
For some people, their jobs are more than just vocations.
Our veterans and first responders go above and beyond to keep us safe, and we want to honor them.
Anthony was nominated by his wife, Natasha, who wanted to share his story of how he helps out others and is there for his family.
Anthony is a full-time firefighter and paramedic for the Augusta Fire Department, and he maintains per-diem positions at Redington-Fairview General Hospital, Anson-Madison-Starks Ambulance Service, Clinton Fire (where he and his wife reside), and the Belgrade Fire Department.
He also teaches CPR and first aid to health care providers and the community.
Anthony has organized a benefit basketball game each February at the Skowhegan Rec Center for the past five years and has helped raise thousands of dollars for local families facing a time of need.
In fact, when a physician at Redington-Fairview General Hospital lost her home to a fire, he coordinated a benefit softball game for her and her husband.
As a call firefighter and paramedic for his hometown of Clinton, Anthony goes above and beyond for the Clinton residents; often on his own unpaid time. He coordinated free smoke detector installations with the Red Cross twice, installing around 100 smoke detectors with other members of the fire department the first round and about 70 smoke detectors the second round.
And these were all free to any Clinton resident who wanted one or two or three.
Anthony even coordinated a blood drive this year with the American Red Cross at the Clinton Fire Department and has another scheduled this fall.
Every fall, he goes to the Clinton Elementary School to talk to the students about fire prevention and invites the preschool and kindergarten classes over to the fire department for a tour.
Natasha noted that as the wife of a first responder, she has made many dinners that have gone untouched due to the tones going off for a fire, car accident or a sick patient in need. But she knows that it's difficult to become annoyed or upset with him when he is passionate about what he does, and that is to help people.
She also added that even with all that he does on and off the clock, Anthony is always there for his family. As his work schedule will allow, he attends his two sons' football, basketball or baseball games when he can, and any school event that they have, he tries to be there.
And while Anthony takes time away from his duties so that he, his wife, and their children may do things as a family, Natasha and the boys understand that if someone is in need, he might have to go on that call.
That just means they adjust, cover his plate and his dinner is in the microwave waiting for him when he gets back!
So thank you, Anthony, for being a Hometown Hero.
Do you know someone who should be the next Hometown Hero we recognize? Nominate first responders (i.e. police, firefighters, paramedics, etc.) and military veterans that you want recognized here so we can acknowledge their hard work and dedication.
If they are selected, the Hometown Hero of the Month will also win a $100 gift card to Amazon and a $50 gift card to Aroma Joe's.