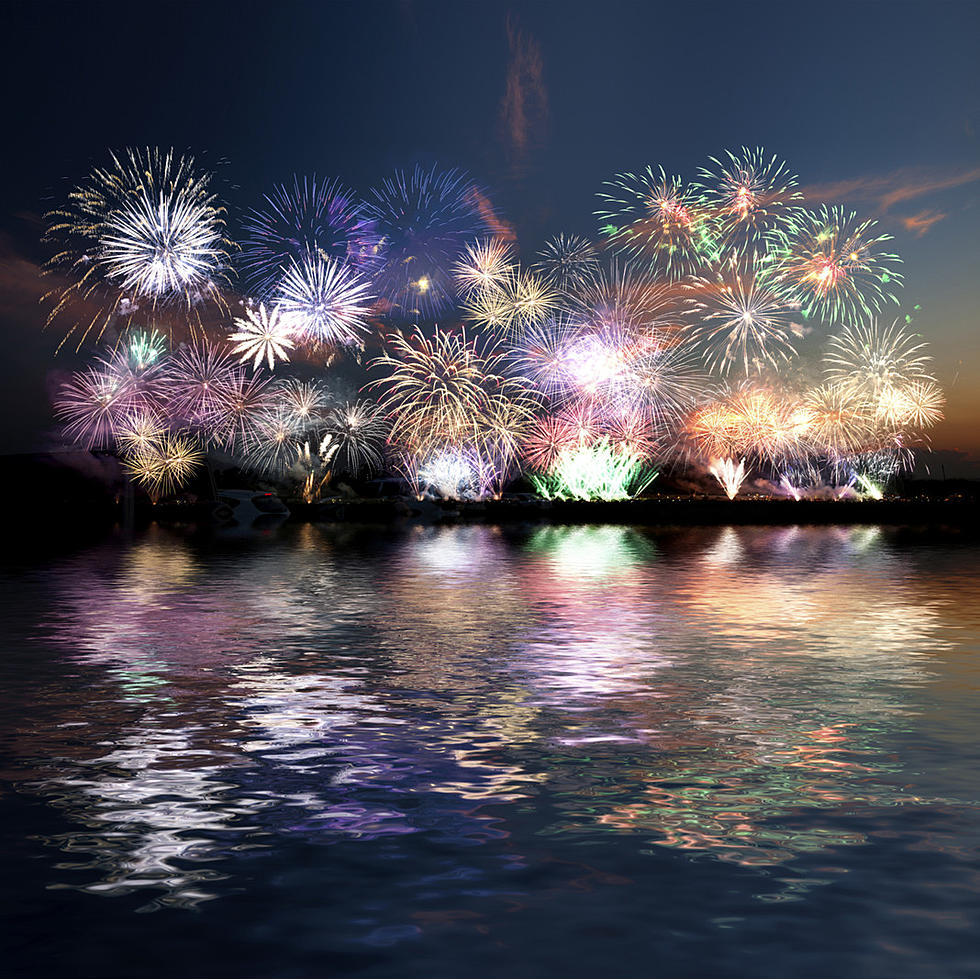 3 Family-Friendly Ways to Ring in 2022 Along the Seacoast in New Hampshire
EvgeniyQ
New Year's, adult style, is definitely a thing, and we've all partaken in the craziness.
Other years we've all enjoyed the quiet night at home watching the ball drop on television, often falling asleep before the countdown. Now, family-friendly New Year's Celebrations are becoming more common, for all ages, with more and more to do.
Here are 3 wonderful ways for parents with children of all ages to say goodbye to 2021, and welcome 2022 in Dover, Hampton, and Loudon, New Hampshire.
Hampton Beach Fireworks
Since when have fireworks only been about the 4th of July?
Although we cherish the celebration of our country, fireworks have become synonymous with New Year's, as well.
The Hampton Beach New Year's celebration to ring in the 2022 starts at 8 p.m.
The fireworks are literally on the beach, so grab a blanket, dress warmly, and get ready to ring in the new year filled with beautiful color and lots of oooooo's and ahhhhhhh's.
Just head to the top of B & C Streets right along the Atlantic Ocean.
Children's Museum of New Hampshire
Who says all New Year's celebrations must be at midnight? When it comes to family-friendly, the Children's Museum in Dover has you covered.
This daytime celebration is always a winner with "countdowns to midnight" during this children's party.
Complete with noisemakers, playtime and creating party hats, a photo booth, plus a toast with juice, you and your children can watch the huge glitter ball hanging 30 feet above, drop, with a countdown from 20.
Don't forget to make reservations with various New Year's play sessions available for this fun, daytime way to ring in the new year with your little ones.  Click here for more.
New Hampshire Motor Speedway
You can hit the New Hampshire Motor Speedway in Loudon, legally and ring in the new year.
Every holiday season the speedway crew tosses those checkered flags aside for a whopping 3.5 million lights, according to their website. It also says, this two-mile drive is filled with tunnels and arches, has 520 displays with 80 different holiday scenes.
At the end, you can continue celebrating the new year next to open fire pits and making s'mores.
There were 650-man hours that were put into this incredible light show that will have you and your children mesmerized.  Those details and more are on the speedway's website.
It ends on January 2.
The 100 Best Places to Live on the East Coast
LOOK: The least obedient dog breeds