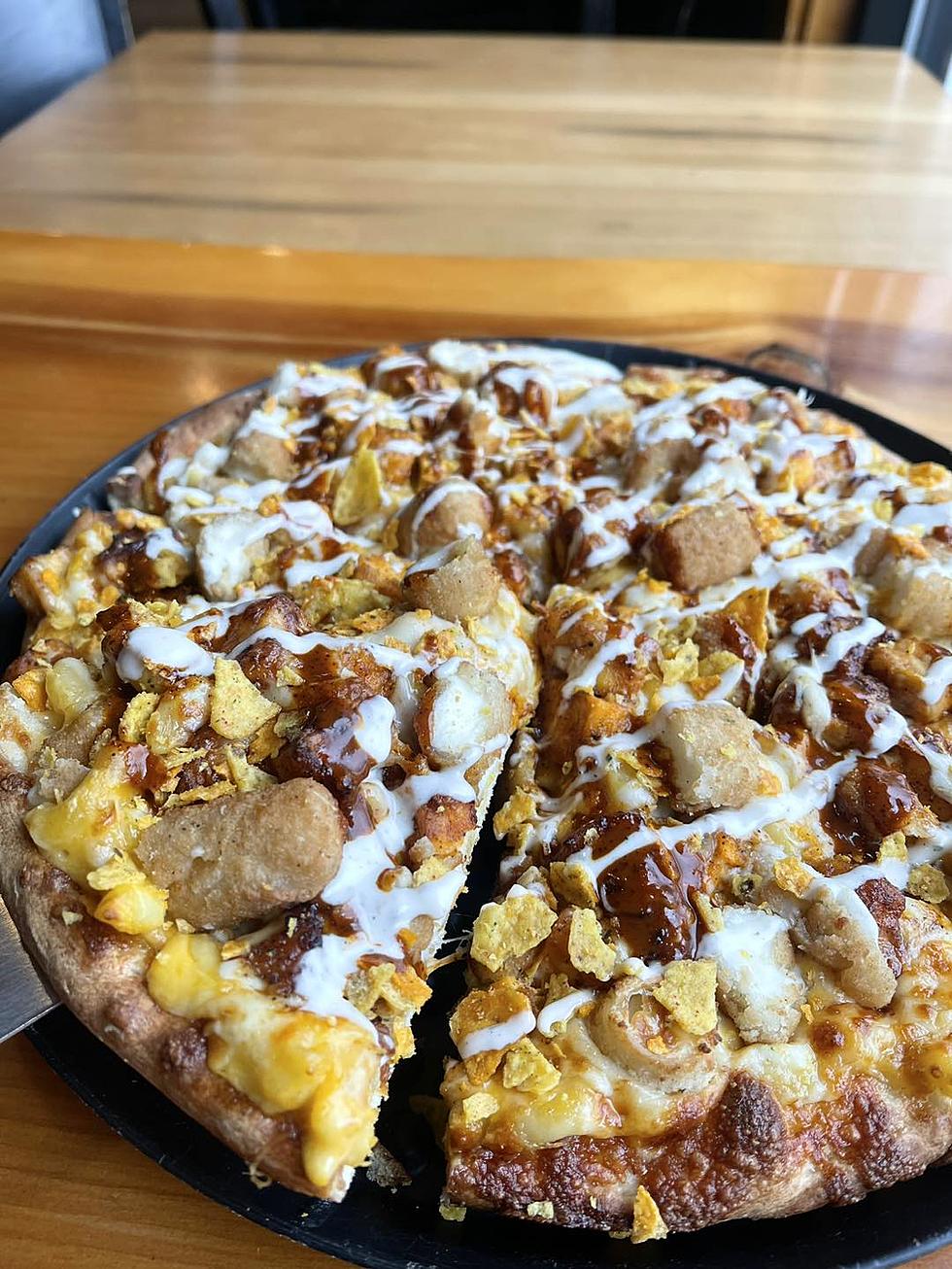 Would You Try This Crazy Pizza Creation at Fairgrounds in Cornish?
Fairgrounds Pizza and Pub - Facebook
Would you try it? I most definitely would.
The Fairgrounds Sports Bar and Grill in Cornish, Maine has got quite the reputation for creating pizzas that people MUST have! It all started just a couple of months before Covid shut everything down with their fried pickle pizza. It broke the internet and they actually took the post down after it had a million views! Now, they bring you the Space Owl.
The Space Owl includes: Nashville fried chicken, elbow macaroni, mozzarella sticks, sweet chili Doritos finishes with buttermilk ranch. 
What the actual pizza? Who comes up with these ideas? Brothers Chris and Billy Anastasiadis have owned the restaurant and bar since 2016. Yes, if you couldn't tell by their name, they are Greek. So already they're awesome. Their creativity is only surpassed by their kindness. They are known for their unique menu and spacious bar. Well, that's an understatement. It's actually the biggest bar in Maine!
It's an impressive bar.
The fried pickle pizza may have broken the internet, but it's the least crazy pizza on the menu. Very popular pizzas are:
crab rangoon
the 4/20 - Chick-fil-A sauce base, chicken fingers, waffle fries, and tater tots, when it comes out of the oven more Fritos and more Chick- fil- a sauce drizzle
Shepards pie pizza
McDaddy pizza (think Big Mac on a pizza!)
red snappers and beans
chicken and waffles
What will they come up with next? Stay tuned and if non of this tomfoolery sounds yummy - there's plenty of other great stuff to eat, drink and be merry at Fairgrounds Sports Bar and Grill. 
Actors Who Turned Down Major Marvel Roles
Not everyone wants to be a part of the Marvel universe. These actors all got offered high-profile gigs in Marvel movies and turned them down.