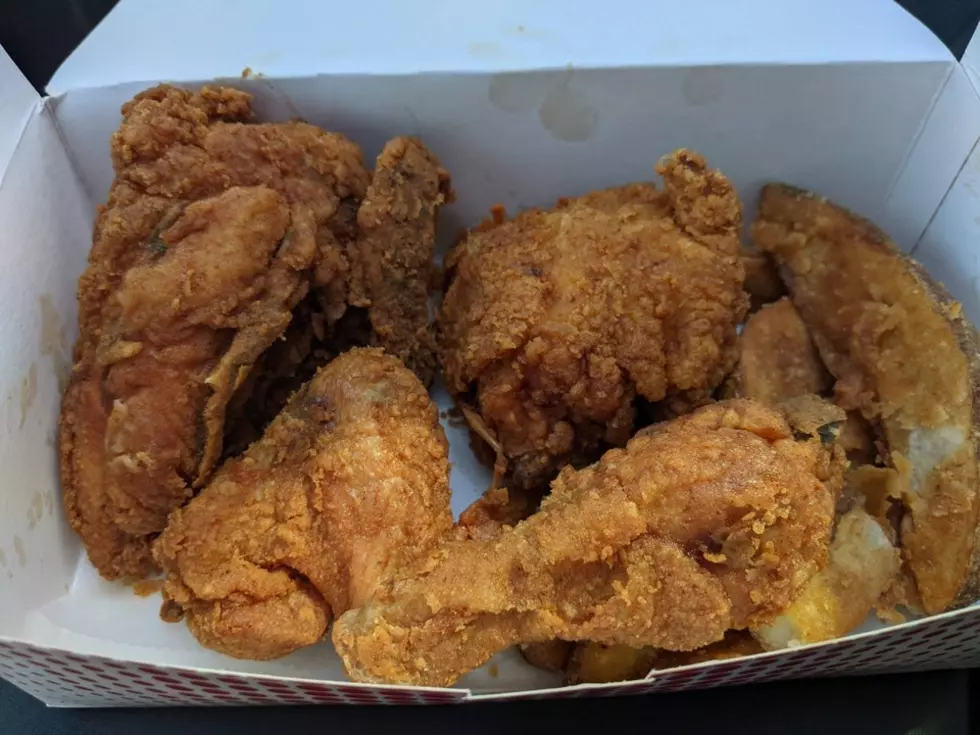 This New Hampshire Gas Station Has Some of the Best Fried Chicken in the State
Cl4ud1u5 via Reddit
Is there anything better than fried chicken? The answer is no!
I crave fried chicken when I'm having a bad day because it's comforting. It's like a deep-fried, crispy, warm hug that makes you feel like everything is going to be okay.
On the opposite end of the spectrum, I also crave fried chicken when everything is fine and dandy because fried chicken can only make an already good day better, right?
You know the saying, "don't judge a book by its cover"? Well, don't judge this fried chicken because it came from a gas station!
Gas station food has had a bad reputation for as long as I can remember. I respect Reddit user @Cl4ud1u5 for changing the narrative.
There was a Reddit thread a while back discussing where you can get the best fried chicken in New Hampshire, and apparently, the Shell gas station in Newfields was the fan favorite.
Naturally, @Cl4ud1u5 went to taste it for himself. He ordered their "half the bird" meal that came with potatoes. Despite the hype, he kept his expectations low, because at the end of the day, it is still gas station fried chicken.
I quote:
"I didn't think gas station chicken would be this good, but it is."
According to other Reddit users who seem very familiar with this Shell gas station, the deli in the back of the store has been there for over 20 years! They also have great pizza, chili, and sandwiches.
They keep it very casual, so don't expect a fine dining experience. You walk to the back of the store, order your food, and then bring it up to the front register to pay for it.
Next time you are in the Newfields neighborhood, you may just want to see Reddit's top pick for fried chicken in New Hampshire. The Shell station is located at 60 NH-108.
Okay now that we covered fried chicken, lets delve into a New Hampshire delicacy, chicken tendies, and the best places you can get 'em:
These Are the Best Places to Get Chicken Tenders in New Hampshire
Yeah, we know a thing or two about chicken tenders in New Hampshire! They were invented in our fine state after all! Here are some the best places to get this delicious crowd pleasing comfort food in the Granite State.
Gallery Credit: Kira Lew
See Inside: Aaron Lewis' Luxurious $3.5 Million Rural Castle