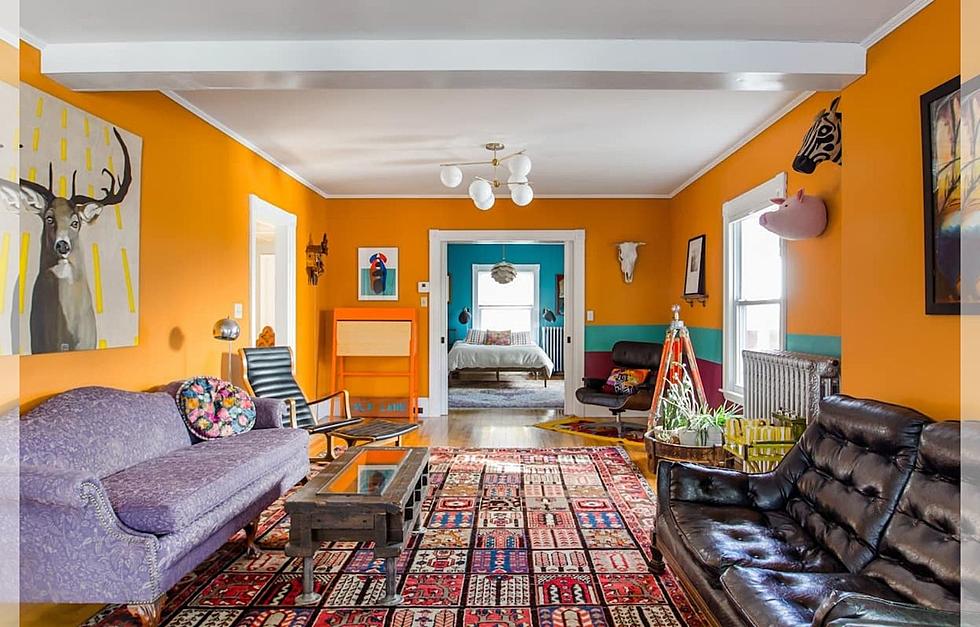 Unique Westbrook, Maine, Airbnb Is an Explosion of Color Complete With a Pool Perfect for Summer
Airbnb Superhost, Flyn
Airbnbs are a great option for those traveling or just looking to get away from home for an evening or two.
Westbrook, Maine is a city that has been growing in popularity year after year. Not only for those wishing to simply be near Portland without the high prices but simply to be in Westbrook.
With the continued development of Rock Row and the Maine Savings Pavillion, numerous breweries, and restaurants, Westbrook can hold their own.
So if you're local in Southern Maine and looking for a unique stay away from the home you've been stuck in for a year and a half or if you're looking to travel to Maine there's an incredibly bright and beautiful stay for two in Westbrook that you have to consider!
This Unique and Colorful Airbnb in Westbrook, Maine is a Must-See
Looking for a unique stay near Portland with a pool? Look no further than this incredibly fun Airbnb!
Renovated Maine Church Airbnb Feels Like a Modern Day Castle
Most Expensive Luxury VRBO in Maine
Look Inside The Rare 'Futuro House' Hiding In The Woods of Maine
LOOK: 'Muppets' Artist's Magical Woodland Home Could Be Yours