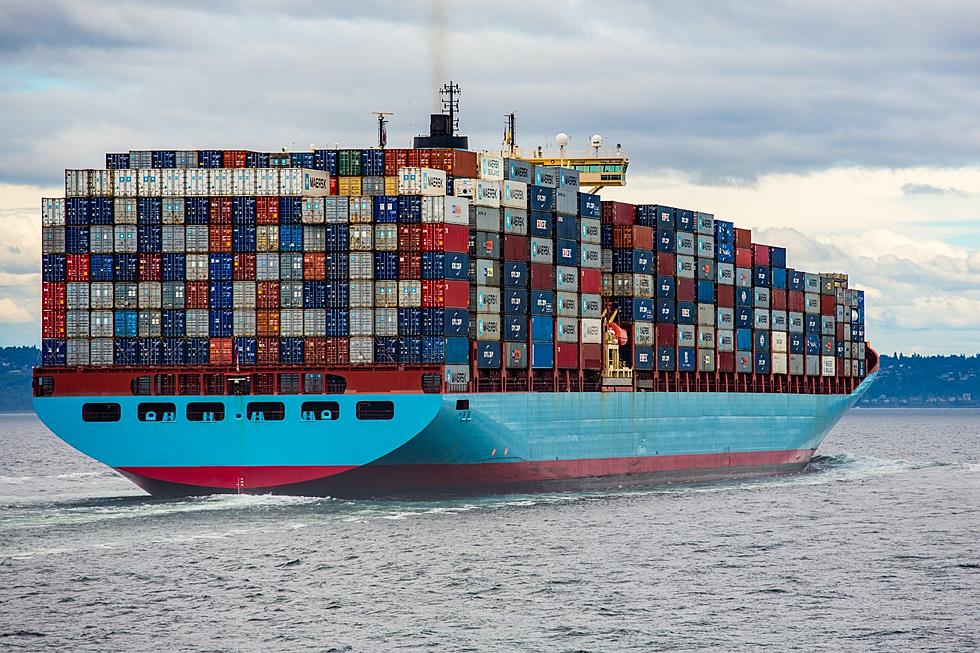 Hidden Gem Airbnb Made of Shipping Containers is Nestled in the Quiet Maine Wilderness
Ian Taylor via Unsplash.com
Airbnbs have always been inventive and special, but this Airbnb in the mountains of Maine is over-the-top original.
This gem is made from shipping containers (yes, I said shipping containers), and is so unique you have to see it to believe it.  The best part is the vision the owners had when constructing this innovative rental with tons of love poured into it.
Superhosts Jen and Steve call their private oasis "Coyote Camp", as it sits on 63 acres of Maine wilderness.  There are streams and hikes, and a lake not far from the house.
The serene setting is replicated inside, as it does not feel like a shipping container at all.
There's a kitchen with a fabulous copper countertop, and a bathroom with a stunning blue glass vessel sink and soothing rainfall shower.
The bedroom features a queen pillow-top bed and an exquisite handmade cloud lamp on the ceiling, which changes colors.
If you ever wished for a laundry chute, you can experience one with the rental of this home, because there's one on the top floor which runs laundry to the garage and into a laundry basket.  The details of this home are heartwarming.
There are kayaks, and bring your GPS for hiking.  Dogs are welcome, but not on the furniture.
Meanwhile, this special house was featured in the Spring 2021 Down East Homes Magazine because it's both unique and solar-powered, too.
Let's look at some photos of this hidden gem in the mountains of Ellsworth, Maine.
Hidden Gem Home in Maine Wilderness Made From Shipping Containers
This unique Airbnb home created by shipping containers is solar-powered too.
Look at This Castle in the Woods in Maine with Fascinating History