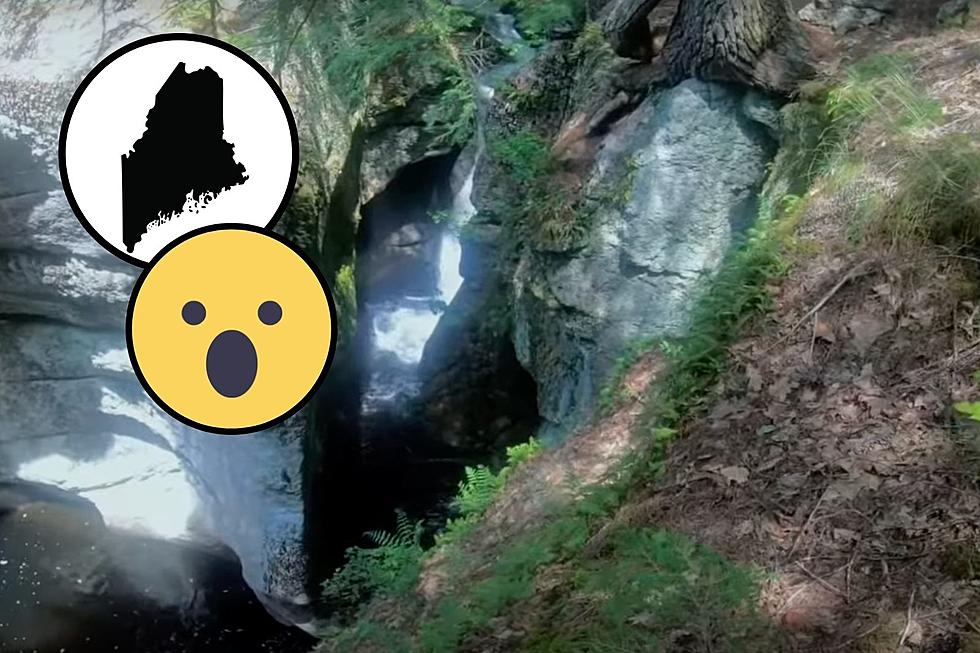 This Hidden Gem of a Waterfall Is Just One More Example of Maine's Beautiful Nature
Jeb Fisher via Youtube, Getty
Maine is known for its beautiful scenery, from the mountains to the ocean.
We know that there are many trails to go explore in Maine.
Not only are there trails, but if you love to document your hikes, there are some amazing waterfalls all around Maine.
However, how cool would it be to find a hidden waterfall?
What if I told you that there is one waterfall in Maine that not many people can find? To me, that just sounds like a challenge that I need to go do one weekend!
According to Maine Lakes and Mountains, there is a waterfall called Kezar Falls Gorge in Lovell, Maine.
According to New England Waterfalls, it's in an unmarked local spot and "partially hidden by the walls of the gorge."
Now I want to embark on a journey to find this hidden waterfall.
I'm not saying that since it is hard to find, no one goes there. Who wouldn't want to try to find a hidden waterfall?
If you decide to go on this trek, you may find other people there either swimming, or taking photos or videos.
According to New England Waterfalls, you should know that "the parking area is difficult to spot from Five Kezar Rd, so look for a parking area that is fed by three short access roads."
If you're thinking about heading to Lovell, ME for this scenery, you'll be happy to know the trail isn't that long.
According to NewEnglandWaterfalls.com, the trail length is only 0.1 miles and is a pretty easy trail to walk.
With a 20 foot total drop, Maine Lakes and Mountains says this is the perfect spot to read, have a picnic, or just relax.
It is obviously too cold to go on this adventure since winter is still upon us, making spring through fall the best possible time to visit.
If you are looking for this little dirt path to go find Kezar Fall Gorge, you will need a better understanding of where to look.
Take Five Kezar Rd until you hit a fork in the road. Go to the left side of the fork and travel just a bit further (0.2 miles) until you hit three roads. The parking area will be on your right.
We can't forget about some of the other amazing waterfalls that Maine has to offer.
Cascade Falls in Saco, ME is another waterfall hidden within Maine.
Little Wilson Falls in Monson, ME is perfect if you feel like hiking the Appalachian Trail.
Moxie Falls, which is just a short drive from Central Maine, is one of the largest waterfalls in New England.
I cannot wait to go explore these gems in Maine.
Own Your Very Own Waterfall With This Quaint Maine Camp
The property is listed by Karen Rockwell of Rockwell Properties in the amount of $225,000. Check it out below!
12 Picturesque Hotels in Portland, Maine With The Best Waterfront Views
Harbor views of the waterfront, top-rated restaurants, rooftop bars, Portland hotels have it all.