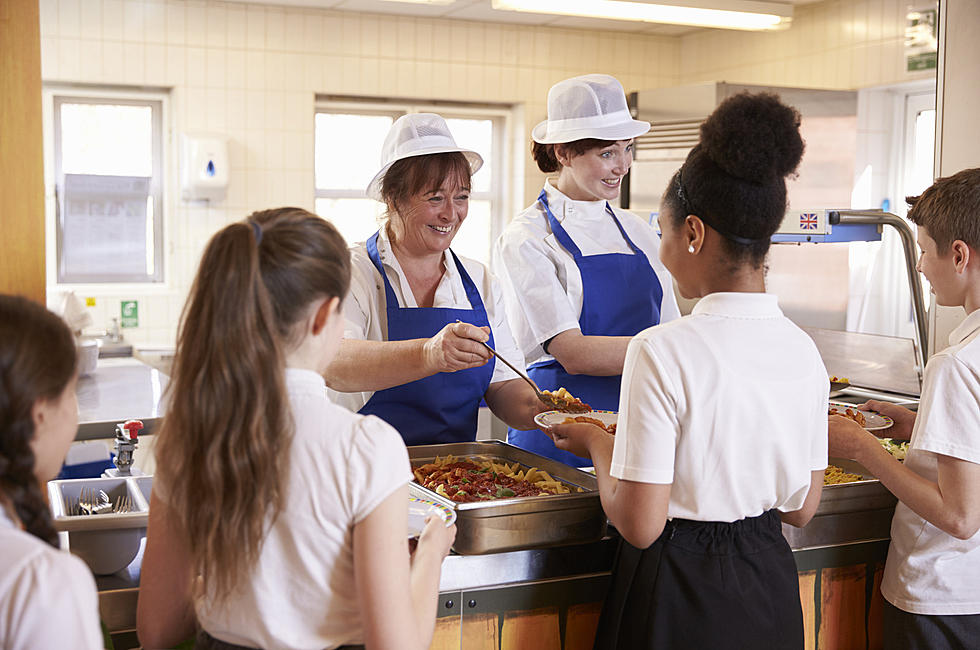 The School Hot Lunch Menu From Auburn, Maine, in 1963 Was Wild
monkeybusinessimages
Whichever decade you spent attending school in Maine, you likely encountered hot lunch in the cafeteria. Over many years, the hot lunch program in schools across the state has undergone significant changes. Part of those changes have been to limit costs and enhance nutrition while limiting the pressure on staff to produce a ton of meals for students each day. But before the hot lunch program in schools looked like it does today, it resembled the menu of an upscale restaurant you'd find in Portland.
Shared on Reddit by RealMainer, take a look at this newspaper clipping from 1963. It lists off the hot lunch menu being served at an elementary school in Auburn. For those that might be expecting the standard cheeseburger and tater tots, think again. Back in the '60s, the chefs inside schools were putting high end lunches on tables.
The Monday menu features chicken chow mein, an apple-cabbage salad, a homemade cookie cheese wedge, and just for a little chef's kiss, some chilled milk. Somewhere in Maine's largest city, that same meal is listed on a menu for some serious bucks.
The Tuesday menu leans in on the standard hot lunch fare you'd expect at an elementary school with another twist. Sloppy joes served up on homemade buns at school? Yes, please. Add in some buttered string beans and a dessert of apricots in syrup and you've got another culinary delight.
The Wednesday menu takes the cake. While we don't know if this school menu from 1963 is from November, they decided to go full Thanksgiving anyway with roast turkey with brown gravy, whipped potatoes, buttered sweet peas, a hot buttered biscuit, plus a dessert of pumpkin custard squares.
Squint and you'll find yourself in a swanky midcoast restaurant paying top dollar for the same plate. Who says we didn't eat well in the 'good ol' days'?
---
24 Small Restaurants in Maine Worth the Drive
See How School Cafeteria Meals Have Changed Over the Past 100 Years
Using government and news reports,
Stacker
has traced the history of cafeteria meals from their inception to the present day, with data from news and government reports. Read on to see how various legal acts, food trends, and budget cuts have changed what kids are getting on their trays.