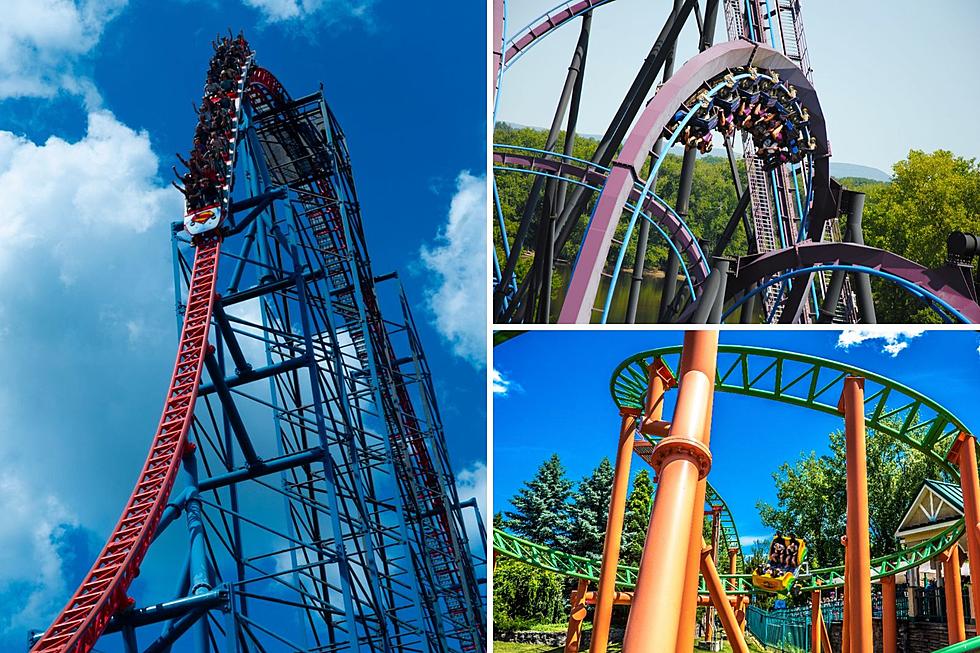 Six Flags New England Kicking Off 2023 Season One Month From Today
Six Flags New England via Facebook
If you're anything like this writer, you've been looking forward to summertime for a while now.
With winter's worst (hopefully) behind us, we're more excited than ever for temperatures to warm back up and the world to become sunny and colorful again. A popular destination for both locals and tourists during the summer months is amusement parks, and from New Hampshire's Canobie Lake Park, Story Land, and Santa's Village to Maine's Funtown Splashtown and Massachusetts' Six Flags New England, there's no shortage of places to enjoy rides, games, and other activities with friends and family.
Most if not all of New England's amusement and water parks have announcing their 2023 season calendars, including Six Flags New England (you can take a look at their schedule here). We recently found out even more good news: Six Flags will officially open for the 2023 season one month from today, according to the below Facebook post.
How exciting is that?
We're so close, people. So close to days filled with sunshine, singing birds, and the world coming to life again.
You'll soon be able to fasten your seatbelts and go on the park's many thrilling, fun-filled rides...
...and of course, the more intimidating ones, like the Superman roller coaster. Could you do it? This writer couldn't.
Of course, plenty of family-friendly rides also exist for kiddos, or those of you who don't fancy the scarier rides. There really is something for everyone here.
Want to kick off your summer with a trip to Six Flags? You can visit their website here to book your tickets for 2023. We hope you have an absolute blast.
In the meantime, here's a look at what some of New England's amusement parks look like in the wintertime, starting with Canobie Lake Park in New Hampshire.
These 22 Photos Reveal How Amazing New Hampshire's Canobie Lake Park Looks Covered in Snow
Now let's travel up to Funtown Splashtown in Maine.
These 17 Photos Reveal How Amazing Maine's Funtown Splashtown Looks Covered in Snow