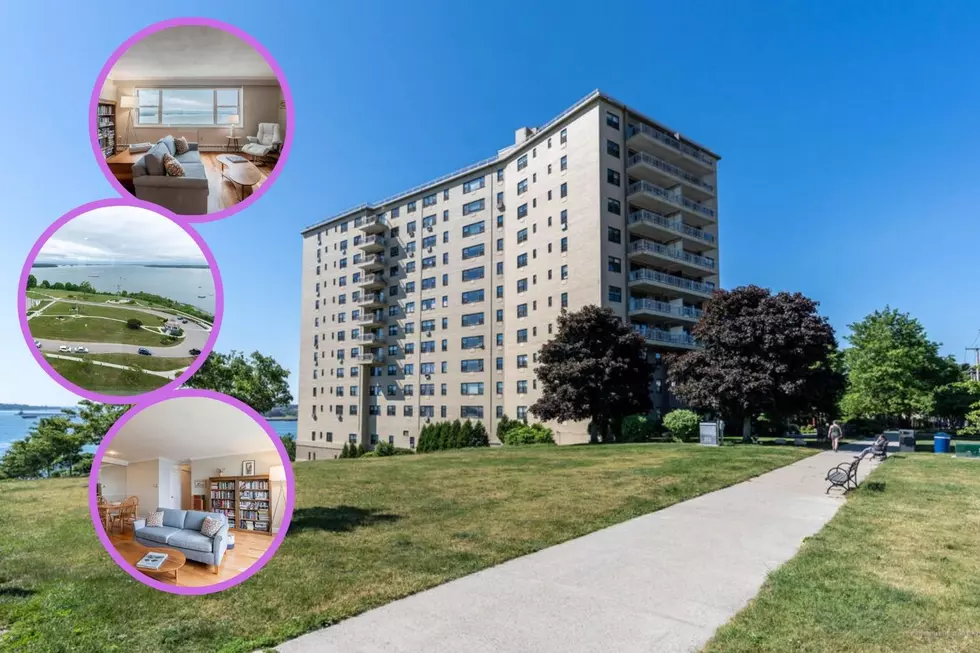 Rare Condo for Sale in Iconic Portland Building With Million Dollar Views
Tom Landry, The Landy Team Beachmark Realty: Canva
Have you ever wondered what it would be like to live in a location that practically everyone lusts over? You know, one of those spots that just screams "That is Perfect!" Well, one of those spots just opened in Portland, and it will be interesting to see how long it's on the market.
Portland East End
This "perfect" spot is actually a condo on Portland's historic Munjoy Hill. But it's not just any condo, but one in the iconic Portland House building.
Its a structure that's impossible to miss if you are on the East End or out in Casco Bay. It towers over the rest of the hill, giving its residents unobstructed views of Portland and the bay. And these views are quite possibly some of the best in Portland.
Casco Bay Views
The condo unit features 1 bedroom, 1 bathroom, an open concept living space, dining area, onsite parking, doorman, lobby and gathering area, great patios, and have I mentioned the views?
The location is just as great. It's just steps from incredible parks, the East End Beach, great restaurants, and food trucks. Plus, it's just up the hill from the Old Port. You couldn't ask for a better location, especially if you enjoy walking around the city.
This condo is going to sell fast, especially at the asking price of $449,000. To find out more information on this very cool and rare condo, you can visit the listing agent, Tom Landry, of The Landy Team Beachmark Realty's page. And check out more images of the condo below.
Top Honeymoon Destinations in New England
Here are the best places to honeymoon, or 'mini-moon' in New England.