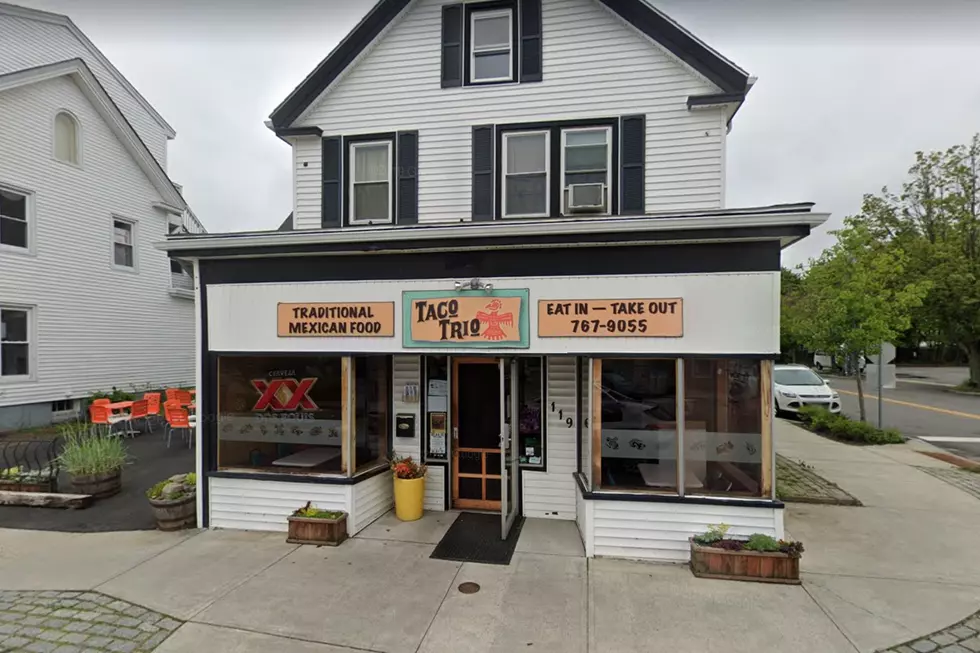 Popular South Portland Restaurant Taco Trio Opening New Saco Location
Google Maps
There are several hidden gems in the revamped Knightsville neighborhood of South Portland. One of those gems is Taco Trio, the kind of unassuming neighborhood joint that ends up being featured on Diners, Drive-Ins and Dives because the flavors are bold and people can't get enough of it. Over the years, Taco Trio has become a South Portland institution and after dipping their toes with expansion in Portland a few years back, they're ready to do it again. This time, they'll head south to the burgeoning Saco and Biddeford food scene.
According to Saco Bay News, Taco Trio will take over the space at 27 Elm Street left behind by Skippers Seafood Restaurant when it closed in 2019. After renovations and updates, Taco Trio will join a food scene in Saco and Biddeford that has really blossomed in recent years with small, locally-owned ventures. Despite a few closures during the pandemic, Saco and Biddeford is heading towards having a very distinct "Portland-South" feel to it.
As for the forthcoming Taco Trio location, it will be very similar to the one people have come to know and love in South Portland but with a few additions to the menu. One the major additions is that this Taco Trio plans to serve breakfast.
The owners of Taco Trio are hopeful to have their new location open by sometime this spring.
Top 10 Mexican Restaurants in Southern Maine