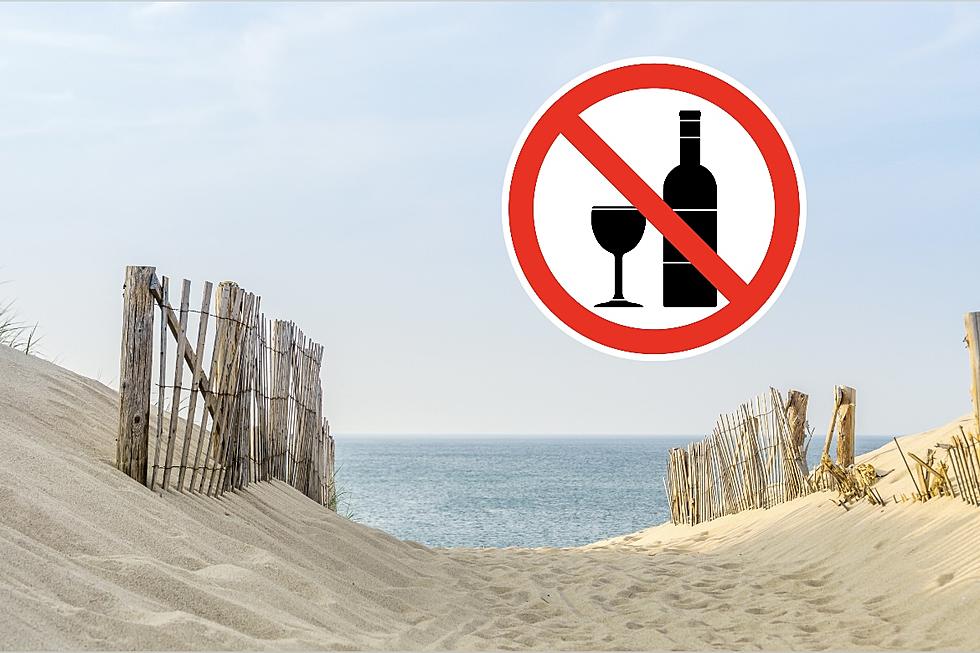 Popular Massachusetts Beach Bans Alcohol for the Summer
Getty Images
There's nothing like heading down to the Cape, finding the perfect spot for your beach chair, and cracking open a nice cold…Diet Tab. Or whatever sodas you've got left from the last time you couldn't drink on the beach.
The Cahoon Hallow Beach in Wellfleet, Massachusetts, has banned all alcoholic beverages for the summer of 2023, per a report from The Provincetown Independent. The rule will go into effect on May 20, and last through September 10 (so if you're planning to get blitzed on Earth Day, have at it!).
Obviously, this is disappointing for people who enjoy making sunscreen smiley faces on their passed-out friend. But apparently, things have gotten out of hand, as beach attendance has risen 20% each year since 2017
In a letter to town officials, obtained by the Independent, Police Chief Michael Hurley stated:
"This has resulted in an increase of excessive alcohol consumption, disorderly conduct, public intoxication, and improper disposal of human waste."
Rather than adding a follow-up rule – such as allowing dogs to let their owners off their leashes at sunset – Hurley is sadly considering drastic steps such as closing the beach entirely.
Officials struggled to deal with the staggering influx of beachgoers, which reportedly begins as early as 6 a.m. daily throughout the summer (a cautionary tale for two New Hampshire beaches that were just outed as "great secret beaches").
And as the town's police department is comprised of just 15 officers, it doesn't quite have the resources to chase a guy chasing seagulls at sunrise while wearing his speedo backwards.
So, if you're headed to Cahoon Hallow Beach on The Cape this summer, you better put away that flask. Or, you could do like this notable Red Sox fan and try drinking out of your boot.
20 Popular Celebrity Alcohol Brands Available at NH Liquor & Wine Outlet Stores
Celebrities create their favorite alcohol brands to share with all of us. Here are some available at NH Liquor & Wine Outlet Stores.
Only One Hour to Breathtaking Crane Beach and Ipswich, MA
Not far from Inland New Hampshire or Southern Maine is a quintessential New England tour with one of the most beautiful and long white sand beach on the Northern East Coast. Let's visit Ipswich, Massachusetts.