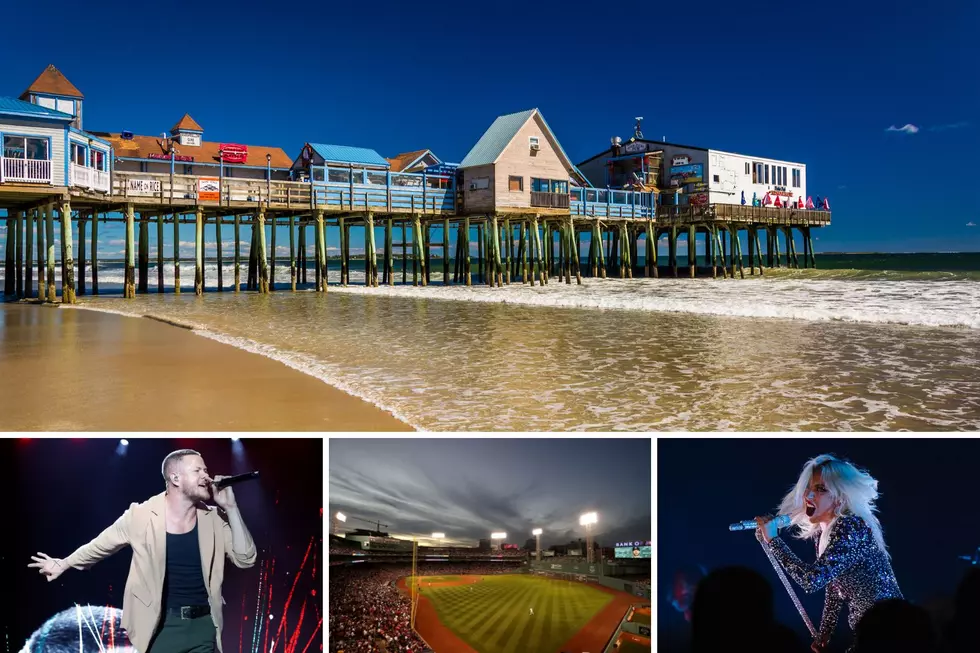 Visitors to Old Orchard Beach, Maine Can See Lady Gaga and Imagine Dragons for Free
AppalachianViews / Getty Images
The Old Orchard Beach Pier has been open for business
Even though they've been open and rocking and rolling since May, with the calendar officially turning to the summer season earlier this week, all eyes are on one of Maine's go-to tourist spots for the season -- the Old Orchard Beach Pier. Serving up some of the best coastal views in the state as well as the freshest seafood in Maine, hanging at the OOB Pier is truly an all-day party.
According to their official website, entertainment at the Pier kicks off early in the afternoon at 2p every day and lasts until 1a. Between bands, comedy four nights a week, duets, DJs and more, there's definitely no shortage of things to do while visiting the Pier. Especially every Thursday afternoon throughout summer.
Lady Gaga and Imagine Dragons are at Fenway Park in Boston in August
Starting today and lasting every Thursday afternoon from 3p-7p throughout the summer, I'll be broadcasting my afternoon show on Q97.9 live from the Sunset Deck at the OOB Pier. And while I'll have updates on what's going down at the Pier all weekend and hooking you up with killer Q97.9 koozies from our boy Victor Rios with Expose Design, I'll also have a pretty sweet summer weekend getaway for you to win, too.
On consecutive nights, Friday, August 19 and Saturday, August 20, Lady Gaga and Imagine Dragons, respectively, will be playing Fenway Park in Boston. Every Thursday afternoon between 3p-7p, you can drop by the Sunset Deck at the OOB Pier to not only sign up to win two tickets to each show but also a two-night hotel stay at the luxurious Omni Boston Hotel at the Seaport.
And there's no catch with this, either. No purchase is necessary, you don't need to be present to win, and about a week or so before the show, the winner will be contacted with all of the information. All you need to do is pop by the Sunset Deck at the Old Orchard Beach Pier every Thursday between 3p-7p from today (Thursday, June 23) through Thursday, August 11 to sign up for a fun summer weekend for two in Boston!
The Best Places In Old Orchard Beach, Maine To Grab A Slice Of Pizza
You Can Now Mine For Gold While Visiting Old Orchard Beach, Maine