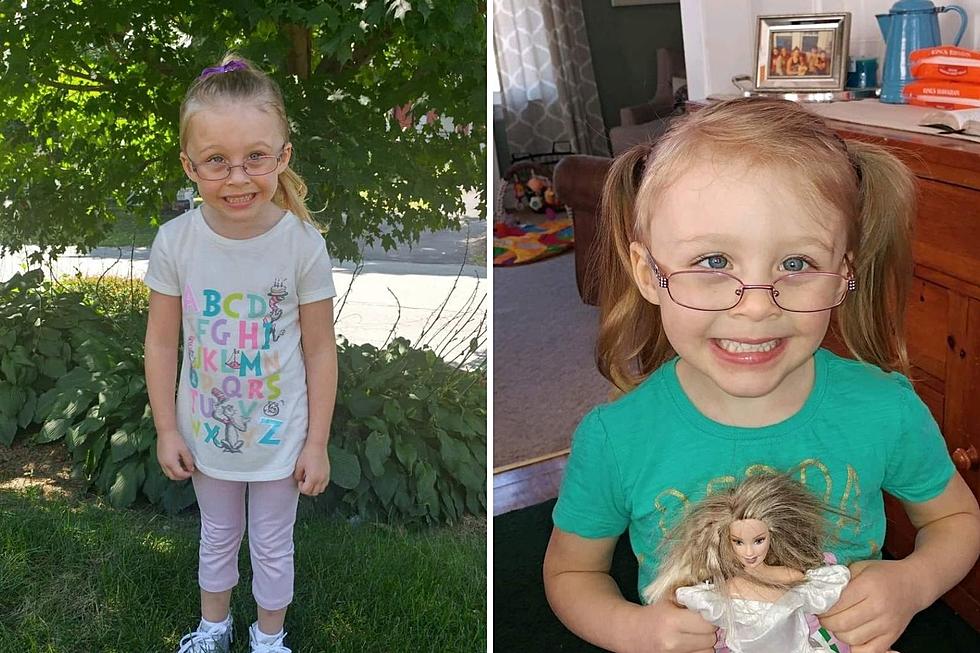 Missing Manchester, NH Girl's Brother Wants to See His Sister
Harmony Montgomery (NH Department of Justice)
Harmony Montgomery's younger brother Jamison wants to see his sister, and his adoptive fathers hope that can someday happen.
Blair and Johnathon Miller told ABC's Good Morning America on Saturday that their 5-year-old son often asks about his sister, but is unaware of her disappearance. They adopted Jamison when both children were in the Massachusetts foster care system.
"We want her to be safe. She has a little brother who loves her and wants to hug his sister again," Johnathon Miller said.
Johnathon said Jamison remembers her sister and often asks for her, especially when they're in a park. Sometime he even thinks he sees her when they are out. One such occasion was at a baseball game.
"He said, 'I think that's Harmony over there,' and he wanted to go play with that little girl just to make sure it was not his sister," Johnathan said.
Because of their son's wish to see his sister, the Millers were in touch with Harmony and Jamison's biological mother, Crystal Sorey, prior to Harmony's disappearance. The two encouraged Crystal's attempts to locate Harmony, the couple told Manchester Ink Link.
Harmony was in the custody of her father, Adam Montgomery, but no one has seen the now 7-year-old since 2019. The girl's stepmother, Kayla Montgomery, told Manchester Police she was told Harmony was with Crystal. Crystal said she spent 2021 trying to make contact with her daughter but was blocked on social media and on her cell phone.
Crystal told Fox Nation's Nancy Grace that she fears Harmony was "sold" by her father Adam Montgomery.
The reward offered by Manchester Police for information leading to the discovery of Harmony Montgomery's location grew to $137,000 as of Friday after an anonymous donor from Washington State pledged $25,000.
Harmony Montgomery is described as approximately 4 feet and 50 pounds with blonde hair, blue eyes, and glasses. She is blind in her right eye. Information about the girl's current location or about her disappearance can be called into a special tip line manned 24/7 at 603-203-6060.
Contact reporter Dan Alexander at Dan.Alexander@townsquaremedia.com or via Twitter @DanAlexanderNH
Retro-Like Prices: Go Skiing at These New England Mountains for Under $100
Looking for a place to go skiing that won't break the bank? Check out these ski mountains in New England.