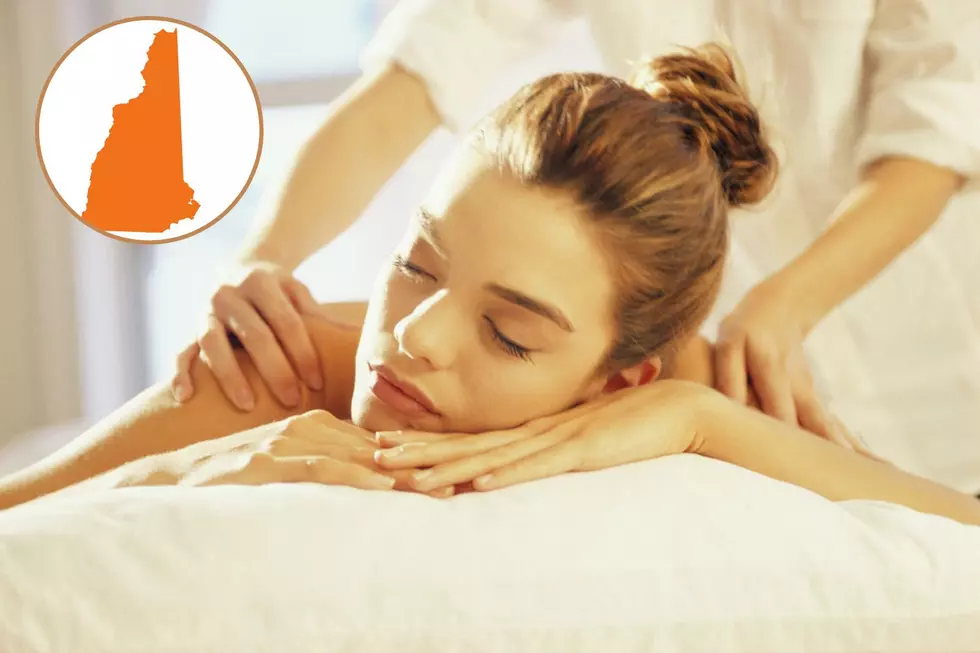 These Are 10 of the Best Places to Get a Massage in New Hampshire
Townsquare Media Lab, Getty, Canva
Self-care is no longer looked at as an unnecessary indulgence. It is an integral part of living a balanced life. How are you supposed to show up as your best self to work or in your personal relationships if you don't take care of yourself?
I'm not a big car guy, but will try this analogy out. If you put too many miles on your vehicle without routine tune-ups and fluid changes, you will eventually break down. When that happens to our bodies, AAA isn't there to save the day. It can mean getting sick, days off work, mental health issues, and all kinds of not-fun stuff we don't want to deal with.
So what is the solution? TAKE CARE OF YOURSELF. Make sure you are getting enough sleep on a regular basis, drinking plenty of fluids, and getting exercise and sunlight (after all, humans are just house plants with complicated emotions). Do things FOR YOU!
If I feel myself getting lax in the self-care department, the first thing I do is book a massage. We carry around so much tension in our bodies that after a massage, I can literally feel the weight come off my shoulders. I prefer some deep tissue action. If I am not squirming in pain at some point during my appointment, then it's not for me. But if you prefer a more gentle and relaxing vibe, you can do that too! Different strokes for different folks.
If you are looking to add massage as part of your self-care routine, I highly encourage it! I go at least once every three months, and can't imagine myself without it. Not sure where to go? Check out this list of the most popular places to get a massage in New Hampshire.
These Are 10 of the Best Places to Get a Massage in New Hampshire
Here are the most popular places to get a massage in the Granite state whether you live in the Queen city, the white mountains, or anywhere in between!
These Eight Towns Have the Kindest Residents in New Hampshire
We asked Granite Staters which New Hampshire towns have the nicest residents. Here's what they said.