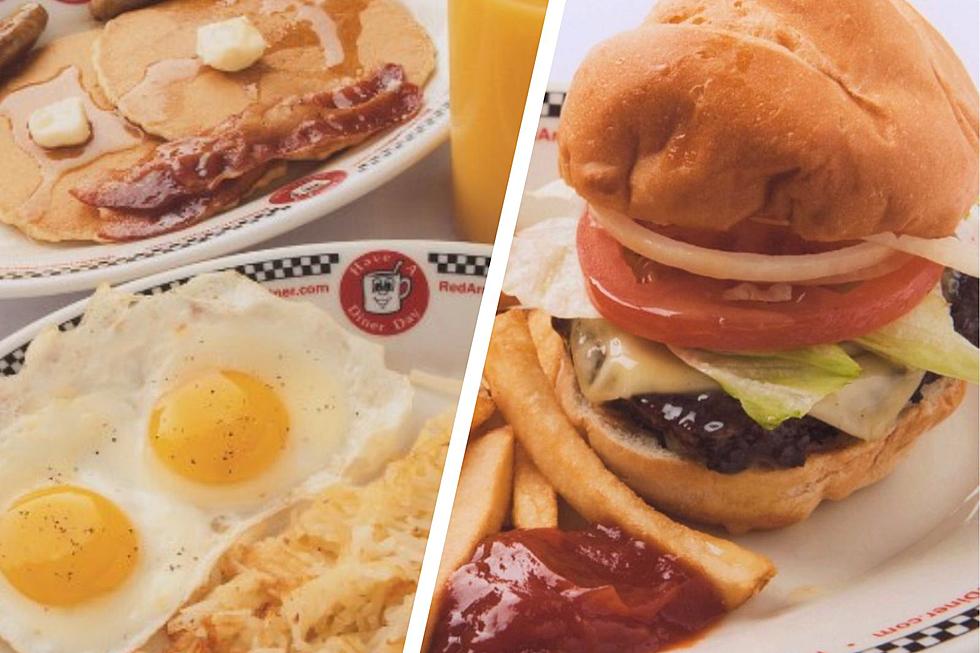 The Best Cheap Restaurant in New Hampshire Has Served the Community for Over 100 Years
Red Arrow Diner via Facebook
It's no secret that we have a loud and proud foodie population here in New England, and with good reason. Our restaurant industry is killing it, and there's never a shortage of new establishments opening their doors to the public. You can never run out of places to visit for your next dining experience, especially in New Hampshire.
The only thing better than a restaurant known for its fantastic cuisine is one that gets you the most bang for your buck. These places are known for their "cheap eats", and when you walk through the doors, you know you'll soon get to enjoy a hearty meal at a price you can afford.
Cheapism.com, a website specializing in "saving money, time, and sanity" (we could all use help with that, right?), has shared the best cheap restaurants in every state. These fifty popular establishments were selected based on customer reviews via TripAdvisor and Yelp, among other sources. Cheapism guarantees that each of these locations have meal options totaling $15 or under, prior to tax and tip.
So what's the best cheap restaurant in New Hampshire? That title was given to an establishment that has continued to withstand the test of time, developing a reputation that precedes itself. That's right, we're talking about the Red Arrow Diner.
The Red Arrow Diner first opened its doors in downtown Manchester over a century ago in 1922, according to its website. The owners pride themselves on providing "a delicious home-style meal with the highest of standards in quality and consistency," and the restaurant is known for their "thick milkshakes, huge sandwiches, burgers, and the specialty of pork pie with gravy," according to LoveFood. Over the years, additional locations have opened in the New Hampshire towns of Londonderry, Concord, and Nashua, which is a testament to how much folks love this place. In fact, the Manchester location may be the only remaining 24/7 restaurant in the state.
To learn more about the Red Arrow Diner and their breakfast, lunch, and dinner offerings, click here.
Guy Fieri Highlights These 10 New England Restaurants on 'Diners, Drive-Ins and Dives'
Here are 10 New England restaurants that were featured on Diner, Drive-Ins, and Dives. Let me know if you've ever been to these places!
Gallery Credit: Riley
Field to Fork: The Best Farm-to-Table Restaurants in New Hampshire
Gallery Credit: Megan