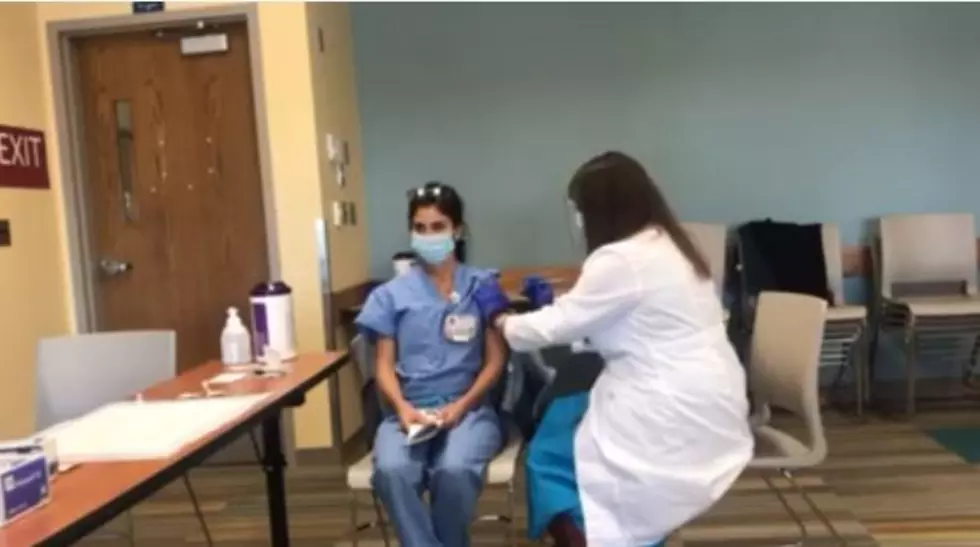 Maine Medical Nurse First to Receive Covid-19 Vaccine in Maine
Portland Press Herald YouTube
Kayla Mitchell, a 31-year-old registered nurse at Maine Medical Center is the first to get the COVID-19 vaccine in Maine this morning, according to the Portland Press Herald.
The newspaper reported that this is the start of vaccinating Mainers, which will take months to accomplish. Kayla is from Scarborough and works in Maine Med's intensive care unit.
The vaccines were delivered to Maine Medical around 7 a.m. Tuesday, the Press Herald stated.
This is a two dose vaccination process, with the booster shot coming in about three weeks.
She said she is happy to be the first to get the vaccine and told the Portland Press Herald that she is very confident that the vaccine is safe and effective. She trusts the science and has seen first hand the hardship of COVID-19 patients in the ICU and their families.

She told the Press Herald that she trusted the science. She has seen the suffering and how scared and alone people are.
She continued...
It's exhausting and it's relentless.
Thank you Kayla for all that you are doing and for showing us how safe the vaccine is.
READ MORE: Here are 10 ways to help others who are struggling right now