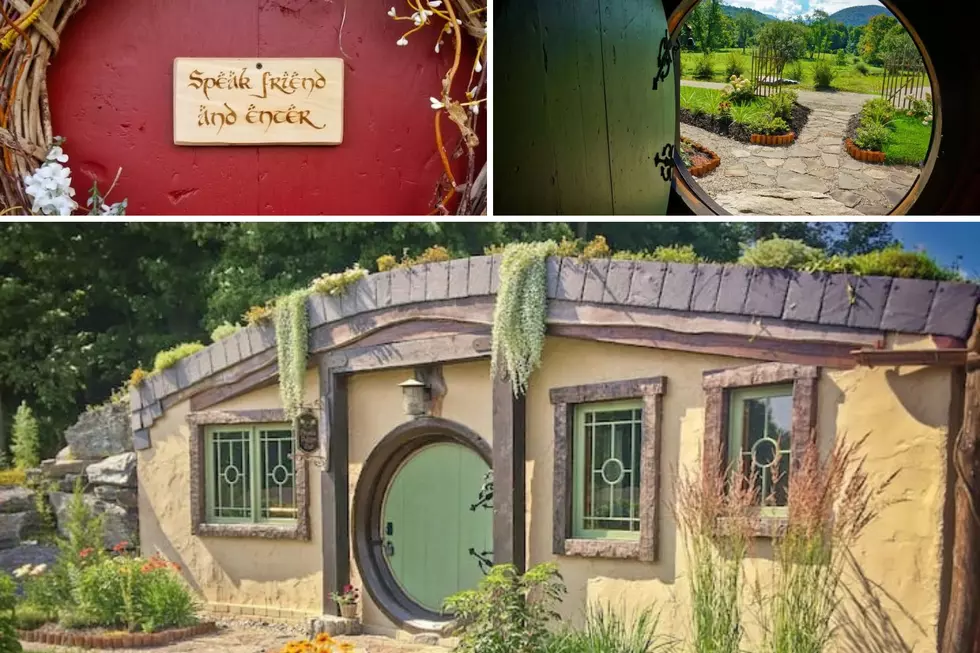 Gather Round Hobbits, a 'Lord of the Rings' Inspired Airbnb Has Hit the Market
Pepper & Cynthia/Airbnb
If you ever wanted to move to Middle Earth, now is your chance. Obviously, Middle Earth is a fictional place, however, there are many homes that are made to look like Hobbit holes.
Lord of the Rings and Tolkien fans do not have to journey as far as Frodo and Sam to experience what it is like to live in The Shire. One of the Hobbit holes lookalike homes is for sale, the best part about it is that it is in New England.
If you are ready to move to Vermont and ready to live in your own Hobbit hole then this is for you. Located at 43 North St. in Middletown Springs, VT, is a Lord of the Rings-inspired Airbnb that has hit the market.
According to the listing on SpecialFind.com, for only $788,000 this hillside Hobbit home could be yours. Which really isn't that bad since you too could choose to use it as an investment and continue using it as an Airbnb. Currently, the Airbnb rental is listed for $400 a night.
What do you get for $788,000? Well, this is a 1,100 square-foot one bedroom, two bathroom Hobbit home that also has a nearby one bedroom, one bathroom cottage. The house is complete with a round Shire-inspired door and a grass-covered roof.
You will also not need to buy new furniture (unless you want to), the property is being sold furnished.
The listing states that it took more than 6,000 hours to build and design this home that comes with "Baggs Inn" and the "Double Dragon Pub."
Scroll down to peek at the Shire located in New England.
Peek Inside: 'Lord of the Rings' Inspired Hobbit Hole For Sale
A Hobbit Hole inspired Airbnb located in Middletown Springs, VT, is on the market.
Solar-Powered New Hampshire Yurt Looks Like a Hobbit House of Natural Wonder
Unique solar-powered yurt in Rindge, NH looks like a Hobbit House in a natural habitat. Take a tour of the inside.