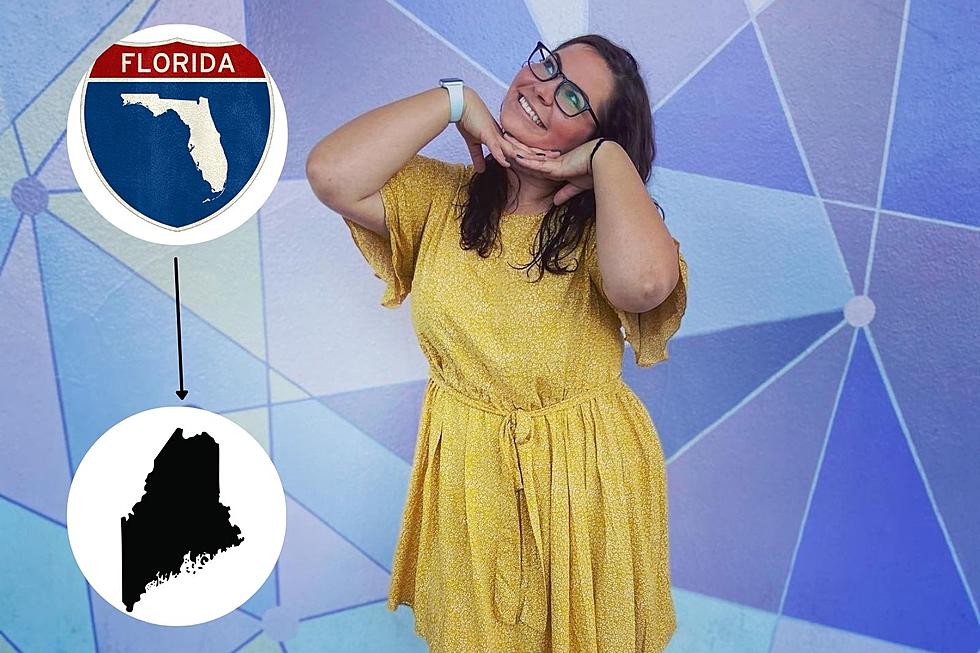 Chantel Just Traveled 1,383 Miles to Become the Host of the New 94.9 HOM Morning Show
Getty, Jeremie Abtey
Well, it happened. I moved 1,383 miles from Orlando, Florida, to Portland, Maine.
My name is Chantel, and I was born and raised on the outskirts of Cambridge, Massachusetts. Yes, I do have a Bostonian accent.
I went to school at Emerson College where I found my true passion and love for radio.
I did step away from radio for a couple of years to work as a teaching assistant for children with special needs, but I missed being on the airwaves and went back into radio in Boston.
I chose to have an early "retirement" and left Boston to go to the sunny state of Florida.
I know, I am too young to retire, and after two years of living in Orlando and going to theme parks almost daily, I chose to move back to New England.
This time, I am in a state that I don't know much about... Maine! I need to go exploring!
Honestly, other than having to shovel again, I am wicked excited to be back in New England and close to my family.
I was lucky enough to get offered an amazing position with Townsquare Media as the new Morning Show host and content creator for 94.9 WHOM.
I cannot wait to be talking your ears off and bringing you the best mix of the '80s, '90s and today from 6 to 10 a.m. Monday through Friday.
I am very lucky that there are no cameras in the studio, due to the fact that I will be having my own dance party in there. I don't think you really want to see that. (Or maybe you do?)
Here's a little bit about me...
I am a huge Red Sox fan, and I would live in Fenway if I could.
I am a huge fan of horror and you will probably catch me roaming the streets of Salem, Massachusetts, all year long (we know that it is a madhouse come October).
I love going to theme parks...and yes, that includes New England theme parks (Canobie Lake Park, Funtown Splashtown, and Six Flags).
You are likely to find me hanging out at a barcade (hogging the Galaga machine) or playing pool with a glass of whiskey.
In normal conversation, I usually use a lot of puns or will quote songs/movies (honestly, no idea why I do this).
Last thing to note...
I look really cool with a saw in my hand...now I just need to know if I can cut down my own tree!
All in all, I am excited to become a part of this team and a part of the community here in Maine!
Let's do this!
5 Reasons Why Maine Is The Perfect State For Your Happily Ever After
Maine is home to many happy marriages and is one of the states with the longest-lasting marriages. Here are reasons Maine is a great place to live as a couple.
Best Dance Spots in Portland, Maine to Get Your Groove On
Your Holy Donut Order Decides Where In New England You Should Live
There are so many stereotypes surrounding individuals that live in New England, which is home to many amazing places, people and scenic views. If you were to move to New England based on your doughnut choices from this classic Maine spot, where would you end up?
13 Animals You Can Actually Own in Maine That Might Surprise You
When it comes to house pets, are you a dog, cat, or ostrich person? Yes, ostrich. You may be surprised what pets you are legally allowed to own depending on what state you live in. Here is a list of 13 pets you can surprisingly own in the state of Maine.
See New England Theme Parks Covered in Snow
Winter isn't over yet in New England and your favorite theme parks are clearly not quite ready for you. See how some of your favorite spring and summer rides look covered in fluffy, white snow