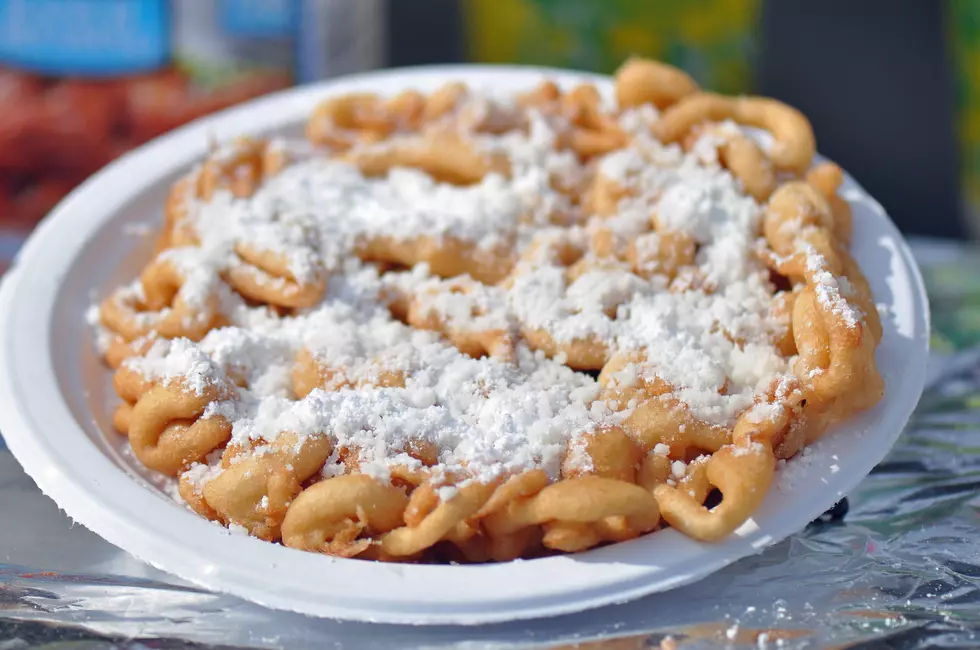 Bring On The Fair Food: Taste Of Deerfield Fair Is Happening
thinkstock
New England's oldest family fair will look a little different this year, but you'll still get your fill of fried dough!  The actual fair itself has been cancelled, but not the fair food!
The Deerfield Fair will be holding a Taste of The Fair event on October 2, 3, and 4th with all of our favorite fair treats.
You'll have to buy tickets in advance for this event, which are only $5.  Hours will be 11am to 9pm on Friday and Saturday, and then 11am to 6pm on Sunday.
According to the Deerfield Fair, you will be allowed on the grounds for 45 minutes to pick out your food before leaving the grounds. Masks will be required and social distancing will be in place. In between visitors, everything will be wiped down and only 200 people will be allowed in during each time slot.
The food selection, as always, is awesome!  According to manchesterinklink.com, here is a list of the vendors:
 Dan's Fried Dough offering Fried Dough, Fried Oreos, Corn Dogs and Old Fashioned Lemonade

Scooter's Pretzels

John's Famous Foods offering French Fries and Pizza

John's Famous Sweet Shop offering Cotton Candy, Candy & Caramel Apples, Popcorn and Snow Cones

Angelino's Sausage

Bucky's Fried Pickles

Pat's Blooming Onion

John's Ice Cream
All vendors will be accepting electronic payments and the ATM will not be available.
So, while we're disappointed we don't get the full fun of the fair, at least we get a little "taste".
Bring on the fair fries loaded with vinegar!
You can get your tickets here.
Gallery — Every Movie Theater Candy, Ranked: