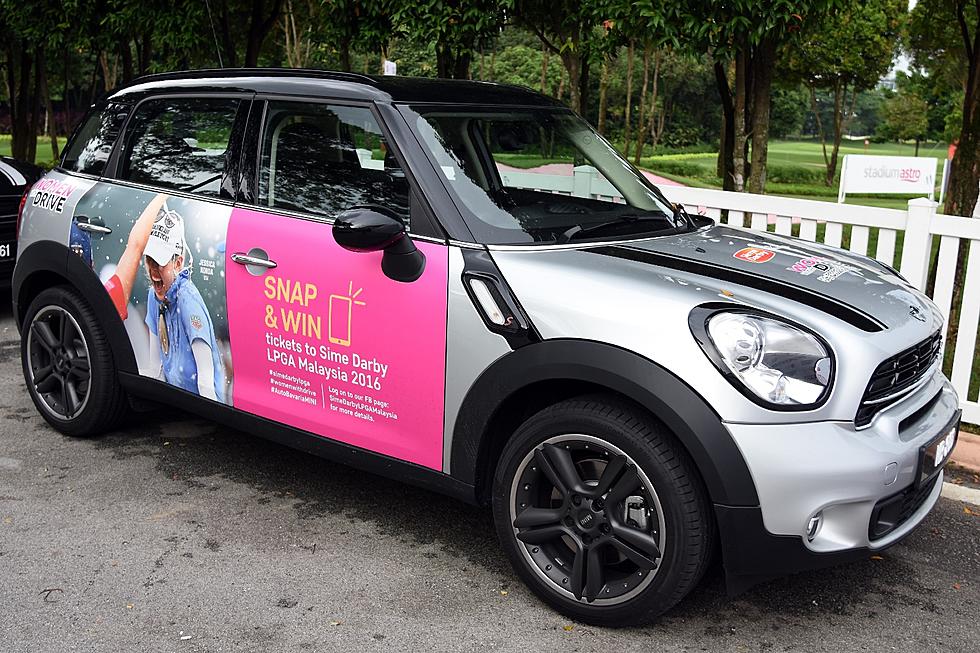 A Company Operating In Portland, Maine Will Pay You To Wrap Your Car In Advertisements
Getty Images
If you've visited a handful of major cities around the United States recently, you've probably noticed an interesting new trend. Ordinary people driving ordinary cars that are completely wrapped in advertisements. It's not an uncommon practice for cabs or buses, but your 2011 Toyota Corolla? Seems kind of strange. It may not be for long though, as several companies are pushing into new markets with their ad-wrap strategy and one of those markets is Portland, Maine.
According to the Quebec News Tribune, the company Nickelytics offers qualified ride-share drivers a chance to add bonus income by wrapping their car with advertisements. For those drivers worried that their car may be a little too "decorated" with a law firm that has cash to burn, there are three different advertising wraps that are offered. A package that includes only the rear windshield of the car, one that includes the doors of the car or you can go full package, which would cover the entire body of the car as well as the rear window. Depending on the package, Nickelytics is willing to pay up to $250 per month for the advertising wraps.
But of course, there's criteria that needs to be met. Firstly, Nickelytics is only interested in ride-share drivers because they're on the road a lot and typically drive anywhere and everywhere. In order to have your car ad-wrapped, you need to drive at least 150 miles per week and 450 miles per month. Your car can't be a rust bucket either. Only vehicles from 2010 or newer are considered. Portland is considered one of Nickelytics main markets nationwide.
LOOK: Route 66's quirkiest and most wonderful attractions state by state
Stacker
compiled a list of 50 attractions--state by state--to see along the drive, drawing on information from historic sites, news stories,
Roadside America
, and the National Park Service. Keep reading to discover where travelers can get their kicks on Route 66.
The Worst Intersections in Maine