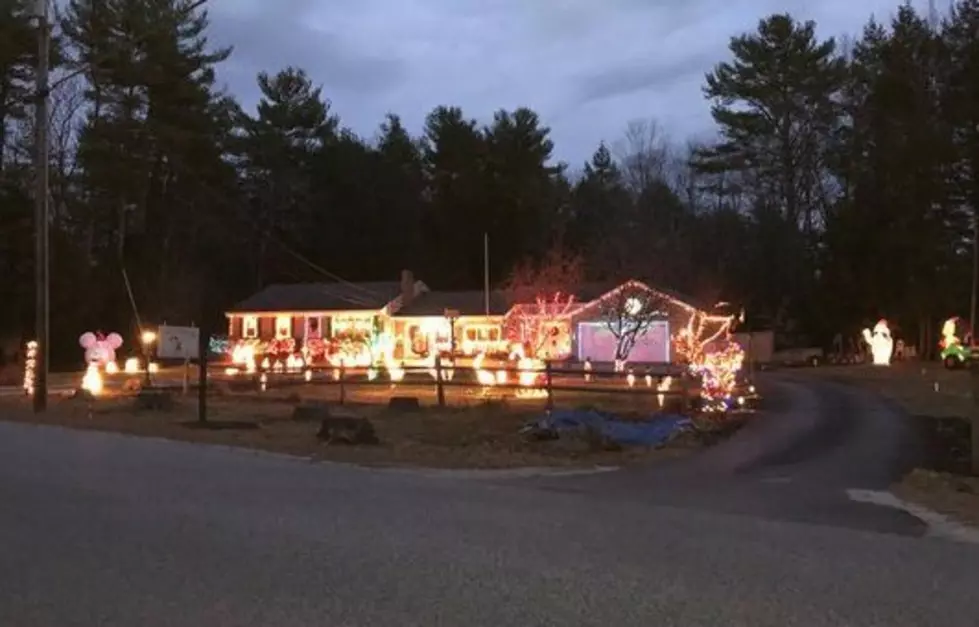 Windham Daycare Goes Full Griswold With Christmas Lights to Make People Smile
Deedee Chadbourne Wood
When life gives you a pandemic, fight it with Christmas lights.
Deedee Chadbourne Wood, the Deedee of Deedee's Daycare, said that it's just been a year that needs any positivity you can find. Who doesn't love a house that's all decked out for Christmas?
They have stayed open since last March. They had to! They have 3 nurses, 1 fireman and a policeman all with kids. With everyone so depressed, Deedee and her husband decided to decorate their house. A lot of the decorations are from another woman who had a daycare who donated the decorations.
The rest is stuff that Deedee bought from Lowe's where she works part time and gets a discount. They have been in the daycare business for 30 years. Both she and her husband run the daycare together. They are licensed for 12 children and have lived in Windham for 30 years.
They are at 23 Park Road in Windam. 
It seems a lot of people are decorating more than usual. I love it and hope that the decorations stay up well into February!
10 Best Christmas Light Displays in Maine