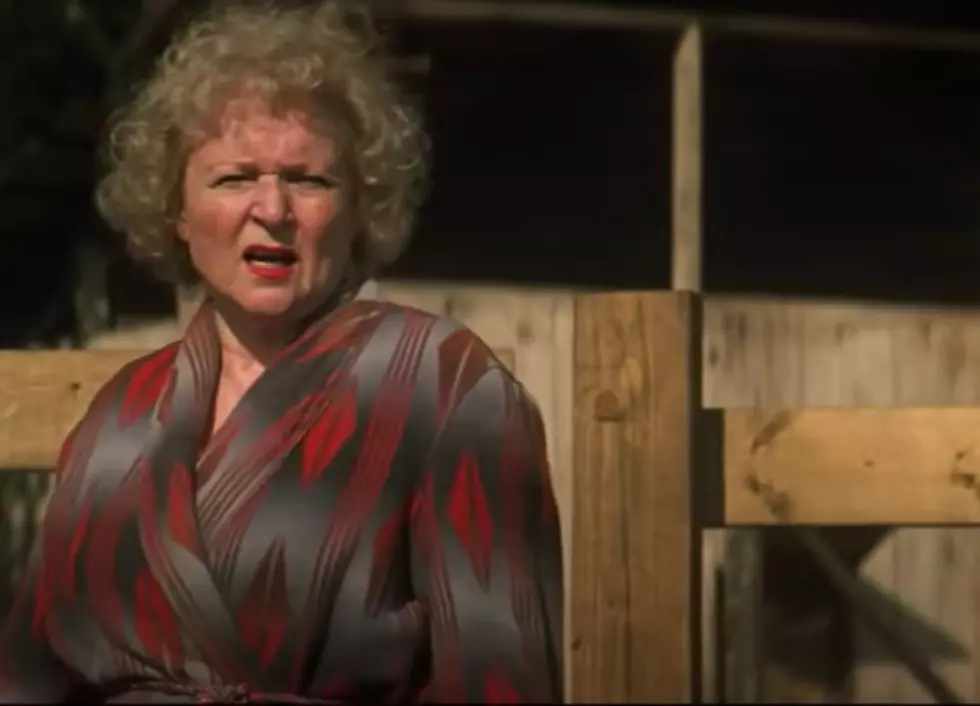 'Cocaine Bear'? How About a Monster-Crocodile-in-a-Maine-Lake Movie?
YouTube
Did you know that one of the cheesiest horror movies ever made was set in Maine? The movie was Lake Placid. It's all about a giant crocodile that eats up a Maine town.  It's a bit confusing because Lake Placid is in New York State, even though the movie was set in Black Lake, Maine, which is actually a real place. And they also filmed it in Canada. And they called it Lake Placid. But that's not what's important right now.
What IS important is that the movie starred the late, great Betty White. Yup, Betty White was in a movie about a 150-year-old, 30-foot-long monster crocodile that swam around the world from Asia and ended up eating vacationers visiting a small lake way up in Northern Maine. And there's a love story woven into the film as well. But to be clear, the romance is not between Betty White and the giant monster crocodile. But, we digress...
The movie (and there were TWO sequels believe it or not ) had a pretty damn good cast. Lake Placid starred Bill Pullman, Bridget Fonda, Oliver Pratt, and Betty White. Check out this incredible scene when Betty White feeds a COW to the Giant Crocodile. It's a bit squeamish, so heads up. 
This movie, set in Maine, is kind of like JAWS meets North Woods Law.
Here's the trailer:
Important Sidenote!  While Lake Placid was set in Maine, it was not filmed in Maine. However, Betty White did come to Maine and act during her illustrious career. In fact, she met her future husband in Maine!
20 of the Scariest Maine Animals to be Watching you from the Outside
The image was more cute and comedic than anything. However, it did inspire this list of the 20 scariest animals a Mainer would not want to see peaking into their house.
Warning, this list is quite frightening.
20 Maine Restaurants That Have Been Featured on National Television Shows
Here's a list of 20 prominent Maine restaurants that have been featured on national television shows. This is a great representation of Maine's incredible food scene.