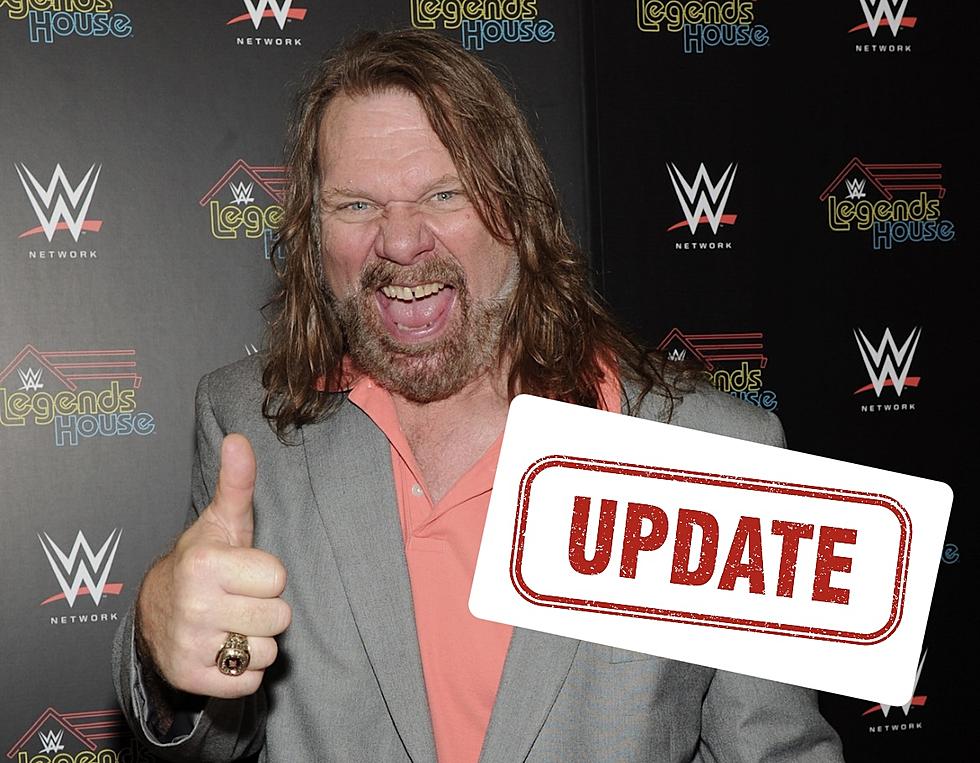 Update on Maine Appearance by WWE Legend 'Hacksaw' Jim Duggan
Photo Credits: Getty Images
An upcoming local appearance by WWE Hall of Famer "Hacksaw" Jim Duggan is now to-be-decided after Duggan underwent emergency surgery over the weekend.
Duggan was set to appear at Maine Vintage Toys in South Portland next month. However, in a post on his official Facebook fan page, Duggan's wife shared the news that her husband had undergone an operation, but is thankfully on the mend.
The store says it is still waiting to learn more about Duggan's condition before making any announcements about the appearance, which is scheduled for October 22. But you can keep track (and check out all the other events at the shop) by visiting its official Facebook page.
Hailing from Glens Falls, New York, Duggan was a staple of WWE programming in the 1980s & '90s, teaming with Sgt. Slaughter and feuding with the likes of the Iron Shiek, Earthquake, and Dino Bravo.
A former football star in college who was drafted to the NFL, Duggan incorporated his gridiron background into his matches by using a three-point stance to signal his trademark finisher. He is also famous for his chants of "U-S-A" and bringing a 2x4 to the ring.
And it wouldn't be a Hacksaw appearance without his patented "Hooooooooo!"
In later years, Duggan took part in reality shows such as the WWE Network's Legends House, and was inducted into the WWE Hall of Fame in 2011. Recently, Duggan has battled back against health challenges, and is a cancer survivor.
REVEALED: Real Names of Current and Former WWE Superstars
Step between the ropes to test your knowledge of current and former WWE superstars. Can you guess the real names of these superstars of the squared circle?
WWE Superstars From New England
Some of the biggest local talents who went on to have success in the squared circle.