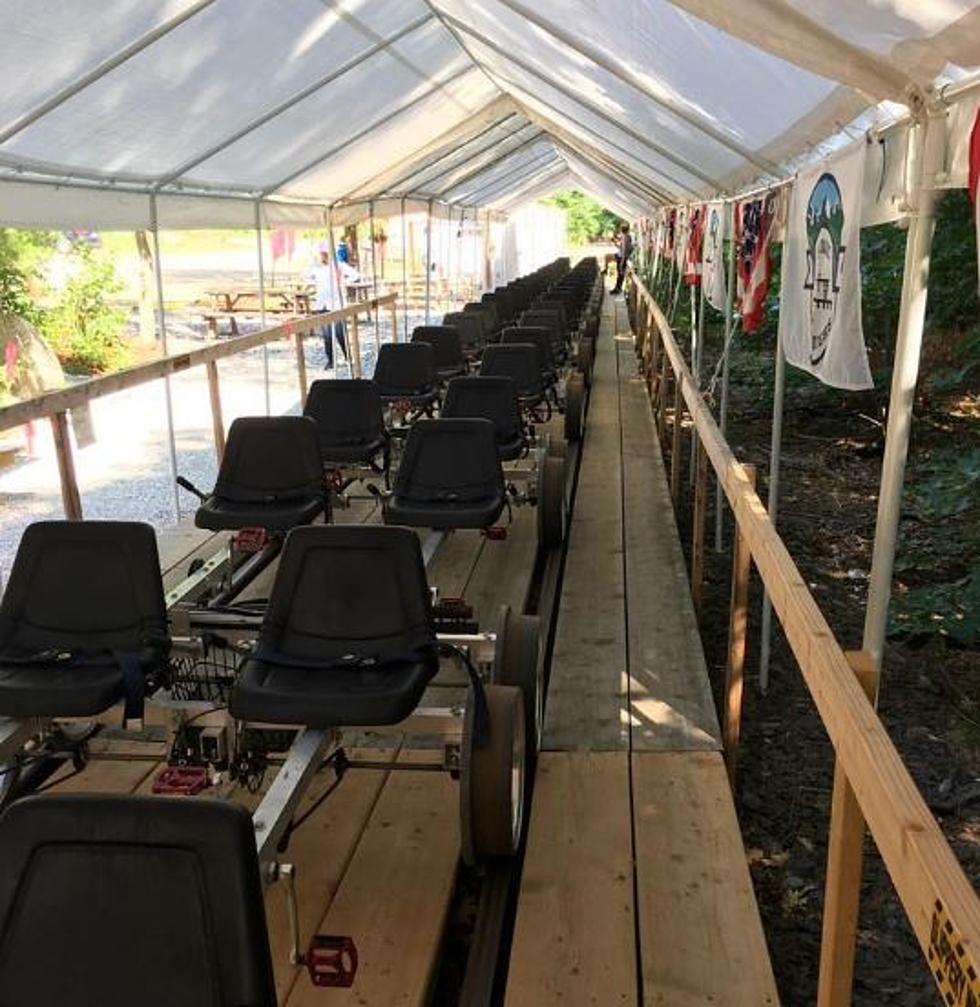 Unique Family Adventure For The Whole Family In New Hampshire
Facebook.com
I'm always looking for cool things to get outside and do. One thing that my co-host Kristi brought up as a great family trip, or even a sweet date trip is this place in Concord, N.H. called "Scenic Railriders"
This is a trip where you pedal your way around scenic railroad rails on custom rail bikes. They have two seat options for a couple and even a four seat option for the family.
You do need to make reservations and the trip takes about 2 hours complete and is 6.4 miles. and takes about 1 hour 45 mins. The rail bikes are built for safety in mind with seat belts and handle bars and kids are welcome.
Truly a trip that can be a blast for the whole family with plenty of lodging and restaurants near by.
CLICK HERE to visit their website for more information or to register for a unique adventure.
You Can Now Mine For Gold While Visiting Old Orchard Beach, Maine
11 Cool Maine Towns You Need To Visit In 2021
Here are eleven Maine towns / cities that you should make a point of visiting this year
Ultimate Guide To Dairy Bars In Central Maine And Beyond
You know there is just something about using our free radio station app that makes life easier. The B98.5 app makes it easy to request a song, message the DJs on the air, even enter contests that are available on the app only. You can also stay current with news and happeings around town. To be "in the know" turn on the push notifications for exclusive content and local breaking news. It's the best way to hear about breaking news first. Stay connected to B98.5 for FREE with our B98.5 app. It's a FREE download on Google Play and the Apple App Store. Check it out, tell your friends and family and stay connected with us and be up to date with all the important happenings!