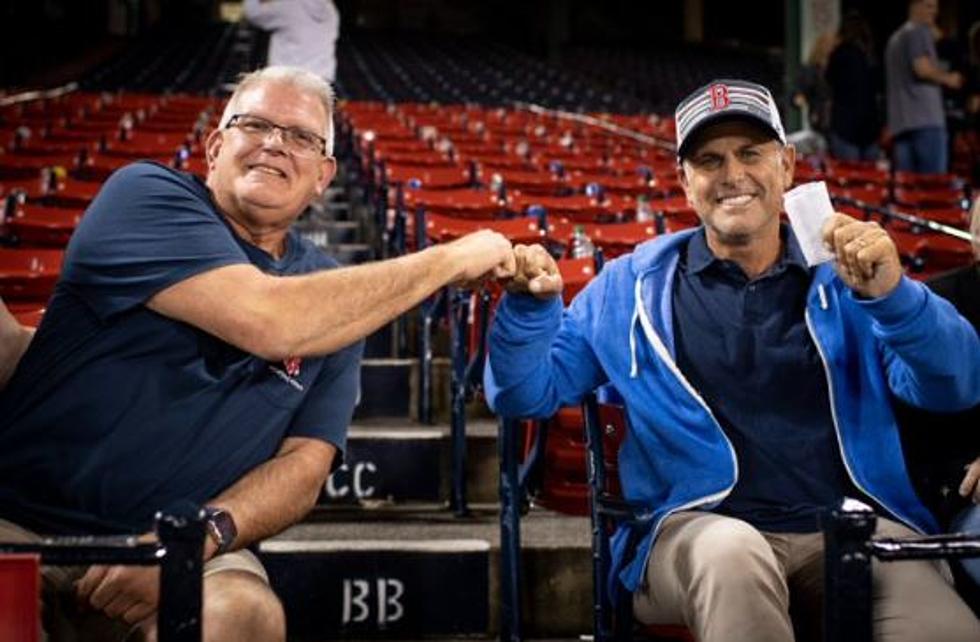 Two Strangers Won $18,000 at Fenway and are Now Lifelong Pals
Red Sox Foundation via Twitter
I know I am a little biased but I think Fenway Park is the most iconic ballpark in America. It has been the home to our beloved Red Sox for over a century and if those seats could talk, they would have some stories. Some of the most famous butts have sat in those seats. The seats aren't the comfiest but no one is allowed to be prissy at Fenway Pahk! That park has survived the Curse of the Bambino, Curt Schilling's bloody sock, Johnny Damon's wild hair and so much more. Can you tell that all the facts I know about the Red Sox I learned from the movie Fever Pitch starring Drew Barrymore? Should I be embarrassed? 'Cuz I'm not.
I can't tell you how many nights I have sat next to a stranger at a Sox game and by the end of the night we end up with our arms around each other and belting out the words to Sweet Caroline (with all of our hearts and a little off key). It is a special place indeed. What happens in the Green Monstah, stays in the Green Monstah.
It didn't surprise me one bit to learn that recently two men who didn't know each other from Adam sat next to each other at a Sox game and are now life long pals. According to News Channel 7 one man was from MA and the other was from CA and they decided to go halfsies on a raffle ticket. They agreed that if they won they would split their winnings and THEY WON!!
This is how I envision that conversation going:
Guy from MA: Did we just win $18,000 ?!?!
Guy from CA: YUP!
Guy from MA: Did we just become best friends?
Guy from CA: YUP!
Enjoy your winnings gentlemen, and GO SOX!
The 100 Best Places to Live on the East Coast
50 Famous Brands That No Longer Exist