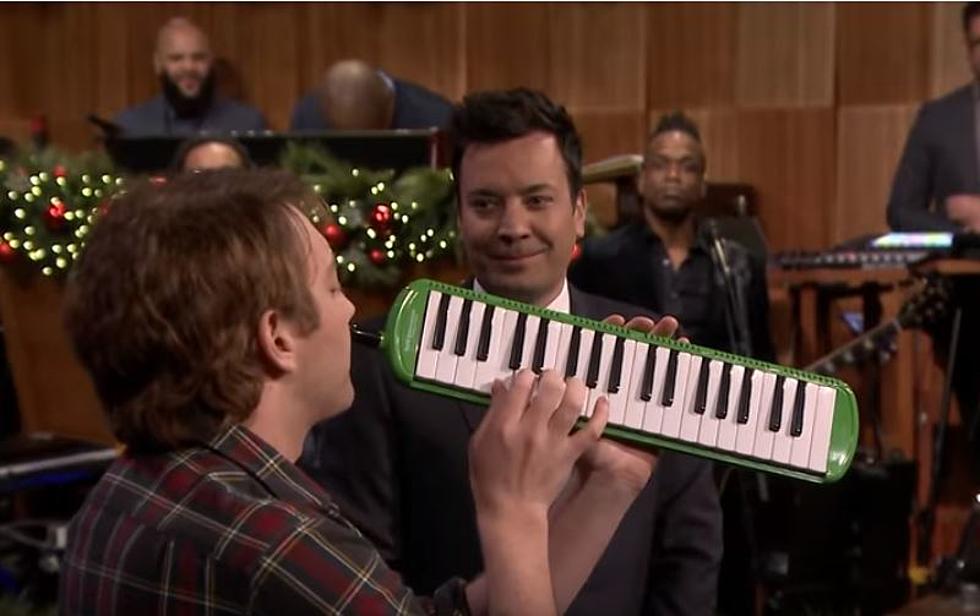 Tonight Show Pays Tribute To John Tesh
You Tube - The Tonight Show Starring Jimmy Fallon
It was great to see our friend, Intelligence For Your Life host John Tesh, mentioned on the Tonight Show last week! In the clip below, Jimmy Fallon mentions that John's song "Roundball Rock," used as the theme music for the NBA on NBC for many years, is moving to Fox Sports. One of the video researchers on the show paid tribute to the theme, by playing it on a melodica...through his nose! Skip ahead to 3:45 into the video below to see!
This isn't the first time that "Roundball Rock" has been mentioned in a comedy bit on national TV. Back in 2013, Saturday Night Live did a sketch about the song, in which Jason Sudeikis played John. You can see that video here.
John calls into the HOM Morning Show to chat with Nikki and I every month. I can wait for our next chat with him to get his take on this! Don't miss his show, Intelligence For Your Life, weeknights on HOM.