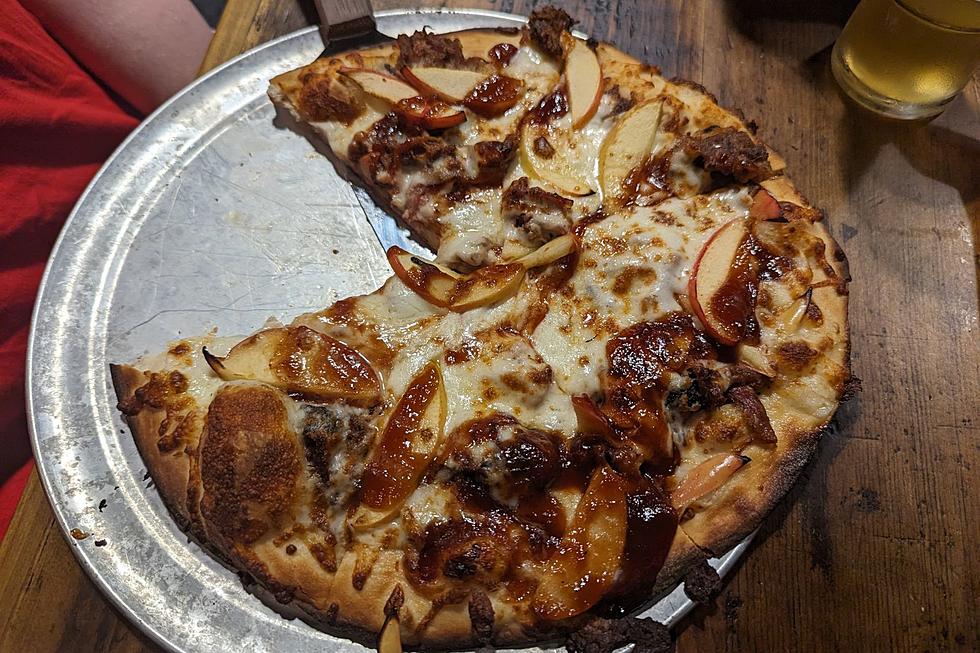 This Pizza at a New Gloucester, Maine, Brewery is to Die for
Jeff Parsons - Townsquare Media
On Saturday night, my son Jake, girlfriend Michele and I went out to dinner with friends at a new brewery in New Gloucester and my son surprised me when he ordered a pizza I had never heard of before.
Brickyard Hollow Brewing Company has several locations in Maine including Portland, Freeport, Ogunquit, Brunswick, Skowhegan, Eustis, and the original location in Yarmouth. The New Gloucester locations we went to moved into the space formerly occupied by NU Brewery at 447 Lewiston Road. They opened their doors for the first time on Memorial Day.
We went on Saturday night and it was packed, but it didn't bother us at all to wait for a table since we just hung out at the bar having drinks while we waited. They allow under 21 since they are a restaurant as well which my 16-year-old was happy to hear.
He had already tried a pizza they have on the menu at their locations that he had as leftovers from his mom and he was hooked. Check this out. It's a smoked BBQ pork, Fuji apple and red onion pizza and he loves it. I never would have pegged him for pulled pork and apples, but you never know what this kid is suddenly going to like.
The atmosphere was great, my burger was amazing and our server Taylor was fantastic, especially with as many wiseasses as were sitting at that table. She rolled with us with her great sense of humor.
We'll definitely be back and I'm going to take my son's recommendation and try the pulled pork, fuji apple, and red onion pizza.
20 Easy Hikes for Mainers Who Don't Actually Like Hiking
20 Greater Portland, Maine, Restaurants That Have Been Featured on National Television Shows
Here's a list of 20 prominent Greater Portland, Maine restaurants that have been featured on national television shows. This is a great representation of the region's incredible food scene.