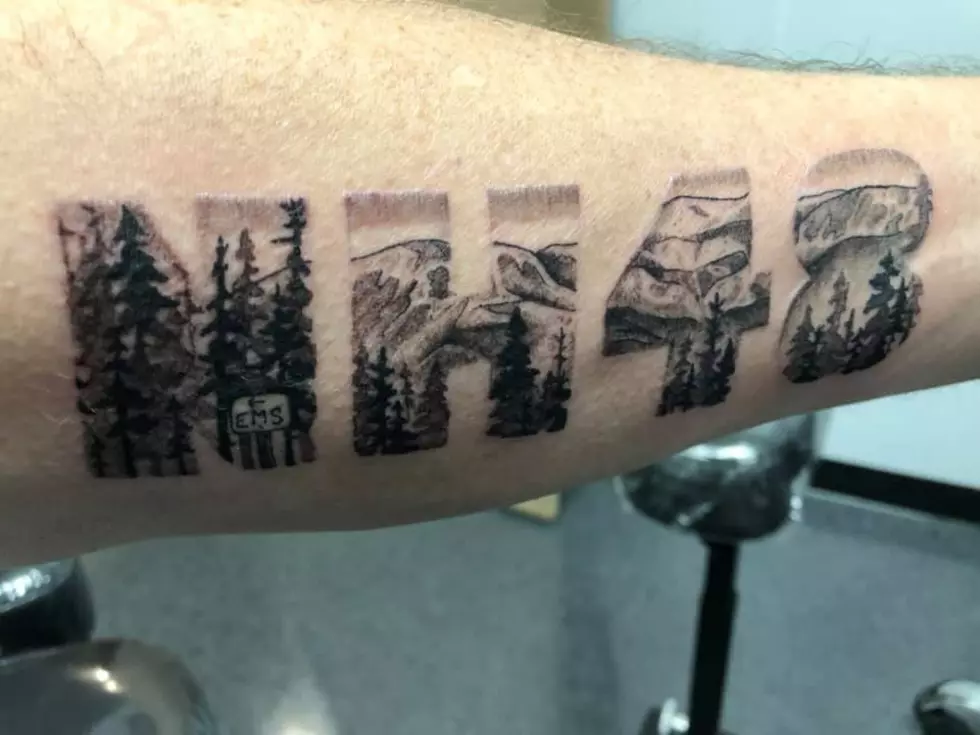 This Guy Loves the 4000 Footers of NH So Much, He Got a Tattoo About It
Daniel Sykes via Facebook
There is a special elite club of people that are interested in hiking the 48 tallest mountains above 4000 feet in and around the White Mountains of New Hampshire. They even have their own Facebook group where they encourage and support each other: it's called Hike the 4000 footers of NH!
They ask each other for tips and tricks, find hiking buddies, and track their progress all in this group. It's a wonderful and positive place.
I am a member for the sole purpose that the people in it inspire me. I knew these folks were a passionate bunch, but the passion reached all new heights when I saw the photo Dan Sykes posted to the group the other day.
He loves the 4,000 footers of New Hampshire so much he got a tattoo to honor them.
According to Dan's responses in the comments, he got this piece done at Unholy Grail in Worcester, MA, and Emma was his tattoo artist.
When asked if it depicts a specific mountain Dan responded:
 It could be almost any of the whites but it is Washington from Wildcat , the spacing did remove key aspects .
Dan completed all 48 peaks on Sept. 19, according to the Facebook page. He has guided many family and friends to the whites over the years and has endless stories of summiting Washington.
Congrats, Dan, on accomplishing this amazing feat and having one of the coolest tattoos I have ever seen!
10 Maine and New Hampshire Spots You Have to Visit