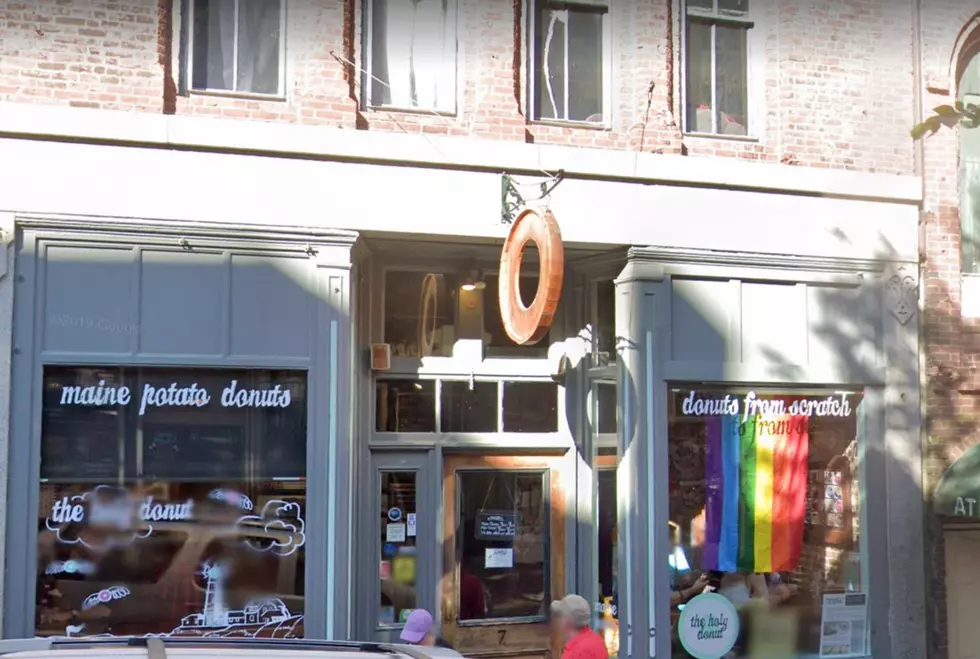 The Holy Donut To Close Their Old Port Location In Portland Permanently
Google Maps
The pandemic appears to have claimed another business in Portland's Old Port. This time, it's the extremely popular The Holy Donut location on Exchange Street. Shared on Facebook by The Holy Donut, they've decided to close their Old Port location due to a downturn in business caused by the pandemic and an uncertainty about when business will return to normal.
For fans of the Old Port location of The Holy Donut, this will come as a shock. For the past several summers, The Holy Donut has often times been inundated with a line that stretches outside the building as their popularity ballooned. Listicles across the country pointed at The Holy Donut as a "must-stop" in the tourism-heavy city of Portland.
But operating a donut business without a drive-thru during a global pandemic can be challenging. Mix high rental rates with a downturn in business, and the choice to not renew a lease seems pretty simple. The Holy Donut does state that they plan to return to the Old Port when things return to the way they used to be, whether that be the summer of 2021 or 2022.
The Holy Donut's Old Port location will close officially on October 19th.
10 Restaurants In Maine That Closed In The Past Year