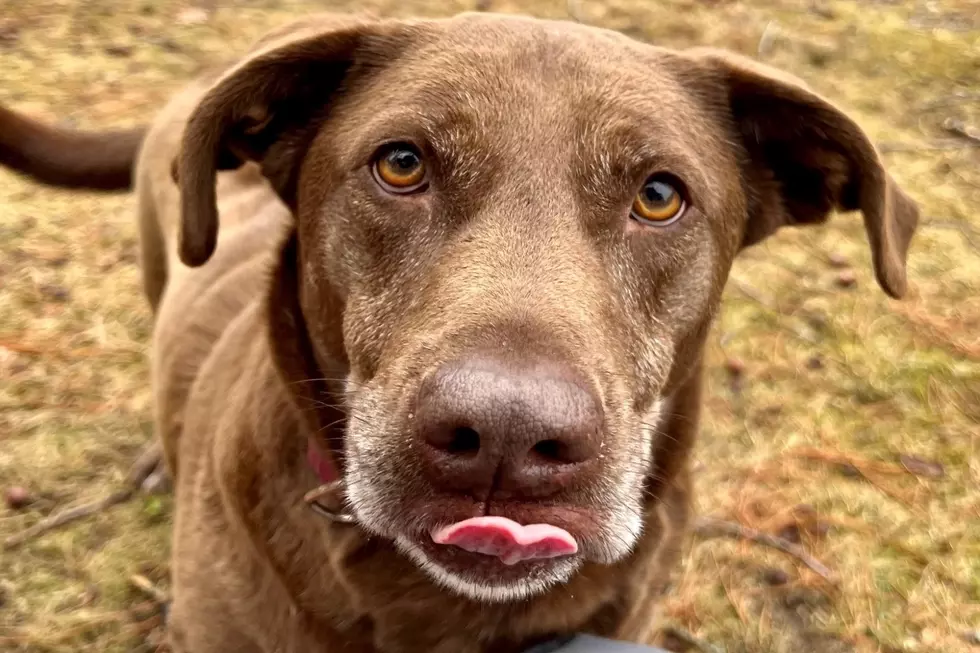 Sweet, Loving Dog in a Shelter for Over 15 Months Looking for Maine Forever Home
Facebook via Midcoast Humane
People in Maine undeniably love their dogs and cats. There are several Facebook pages dedicated to reuniting lost pets with their hopeful owners. Shelters throughout the state have long been a beacon of hope for animals to find that forever home they so desperately want. People in Maine also love a good redemption story and there will hopefully be a combination of the two when it comes to a sweet, mellow pup named Gypsy.
Shared by Midcoast Humane on Facebook, Gypsy's story is a rather sad tale that could end up having the happiest of endings. Gypsy is a large, mixed breed dog that weighs roughly 66 pounds. For the last 15 months, Gypsy has spent time in animal shelters outside of Maine in the southern part of the country. Despite her relaxed and friendly demeanor, Gypsy wasn't adopted by any families in her previous stops. Midcoast Humane in Brunswick hopes to change that.
Unlike many dogs or cats that have had difficulties getting adopted, Gypsy doesn't need specific conditions in her forever home. She just needs the right family that will appreciate her love and affection. Gypsy can fit into a home that already has other pets present and already walks well on or off a leash. Midcoast Humane states that her sweetness is overwhelming.
If you're interested in potentially adopting six-year-old Gypsy, here is some additional information on her as well as the process for adoption through Midcoast Humane. Please note there is an adoption fee involved with bringing Gypsy (or many other animals) home.
---
You're Breaking The Law In Maine If You Have Any Of These Animals As Pets
Stick to the cats and dogs that you know because if you're keeping any of these animals (or animals like them) as pets in Maine, you're breaking the law and could face stiff penalties.
RANKED: Here Are the 63 Smartest Dog Breeds
Does your loyal pup's breed make the list? Read on to see if you'll be bragging to the neighbors about your dog's intellectual prowess the next time you take your fur baby out for a walk. Don't worry: Even if your dog's breed doesn't land on the list, that doesn't mean he's not a good boy--some traits simply can't be measured.