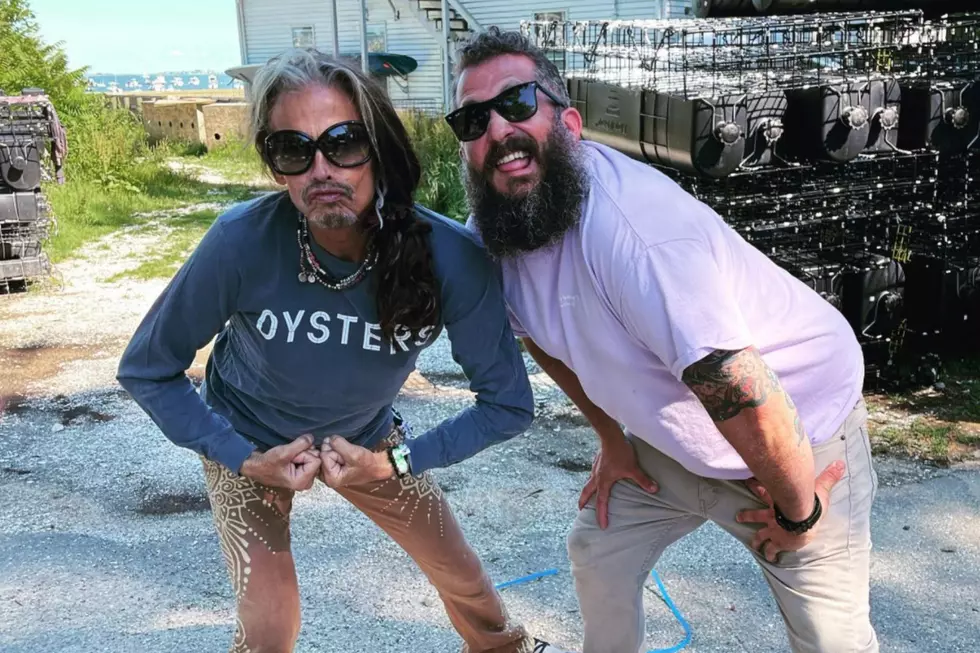 Celebrity Sighting: Steven Tyler Took Photos With Fans at This New England Oyster House
islandcreekoysters/Instagram
Raised in New England, it is not uncommon that there are many sightings of Steven Tyler from Aerosmith in Massachusetts. I mean, I bumped into him while shopping at a JCPenny's when I was a kid, so it is possible to bump into him anywhere.
In late May, Steven Tyler entered a rehab program and Aerosmith canceled multiple shows for their residency in Las Vegas. Aerosmith announced that following Tyler's foot surgery, he struggled with use problems due to pain.
On Wednesday, June 29th, Steven Tyler made a public appearance for one of the first times since entering the rehab program.
This iconic singer visited the oyster farm and restaurant, Island Creek Oysters in Duxbury, MA. Island Creek Oysters offers a raw bar and farm tours. According to Boston.com, Tyler toured the oyster farm, tried both oysters and caviar, and proved that he is still one of the coolest people out there.
You may be wondering how Steven Tyler handled all the other patrons that were at Island Creek Oysters. Well, Tyler stopped to take photos with a bunch of people that were there. He even wore an Island Creek Oysters t-shirt while taking pitcures.
Granted this is amazing, but it is a bit upsetting that Tyler did not take a road trip up to Portland, ME, to also visit and take pictures with visitors at The Shop, by Island Creek Oysters. The Shop is also a raw bar and a shellfish market.
I am hoping that this public appearance means that Steven Tyler is going well, however, Aerosmith has yet to update fans on how Tyler is doing.
If you would like to see Steven Tyler and all of Aerosmith, they are scheduled to perform at Fenway Park on September 8th.
26 Celebrities Spotted in New Hampshire and Massachusetts
30 Celebrities That are Red Sox Fans
There are many celebrities that are a part of the Red Sox Nation! Some have season tickets while you may see some at only a couple of games every year.