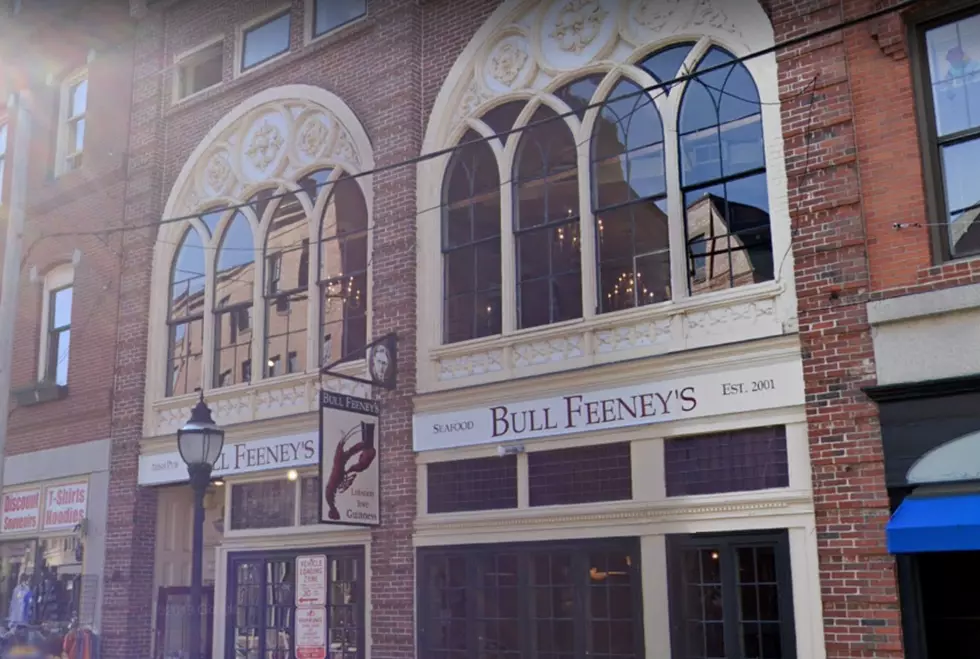 Some Believe There's A Ghost That Haunts Bull Feeney's In Portland
Google Maps
Lots of people in Maine will gather around a campfire this summer and tell a ghost story or two to pass the time. If you're looking to add to the twisted tales rolling around in your brain, there's a unique ghost story that surrounds the popular Portland restaurant known as Bull Feeney's.
According to SpoonUniversity.com, Bull Feeney's may be home to the friendliest ghost in Maine. Her name isn't Casper, but apparently this apparition is stuck in the past, seen by patrons and servers wearing clothing from an era gone by in American history. She's never been reported to disturb guests or cause issues within the pub, but instead seems to be just moseying around the upstairs tea rooms from time to time. Several customers of the pub mentioned to management that they really enjoyed the woman in old-style clothing entertaining them on the upstairs level during their visit. Except, no woman had been hired to perform for customers.
That is just one of two old hauntings reported at Bull Feeney's. The other involves an old piano. According to hauntedjourneys.com, prior to a renovation at the restaurant that included the construction of new bathrooms on the upper floor, there was an area on that level known as "the whiskey room". The whiskey room was home to a piano that both customers and employees often heard being played by someone who didn't seem to be there.
Bull Feeney's has been home to delicious Irish pub fare and live entertainment for years in downtown Portland. Unbeknownst to many, it may be home to a few hauntings as well.