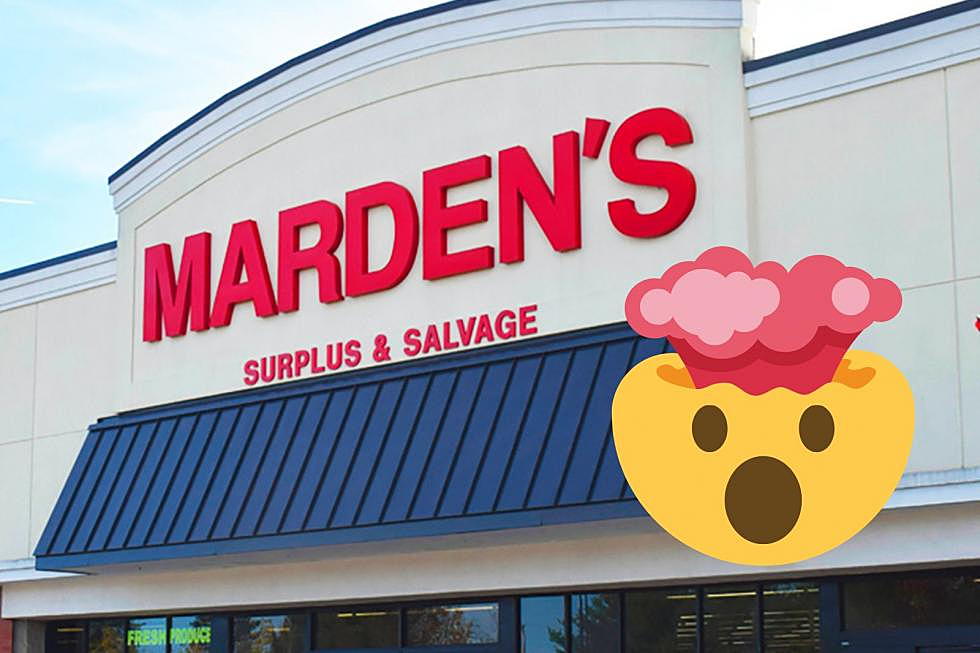 For the First Time Ever, One Marden's Location Has Immediately Closed Its Doors
Marden's via Facebook, Canva
Every Mainer knows about Marden's Surplus and Supplies store! I feel like shopping at Marden's is a right of passage for Mainers.
If you haven't been to a Marden's they sell just about...well, everything! From furniture and clothes to crafts and health and beauty products. Seriously, Marden's has it all. However, it is important to note that items there tend to be purchased fast.
Marden's is definitely not a store for you to say "I'll come back and get it another day." If you don't snatch it up, someone else will. That is why most Mainers say "Should have bought it when you saw it," when talking about Marden's.
Marden's has been around for nearly 60 years, and for the first time ever the store has closed its doors at one of its 14 locations.
Marden's took to their website and Facebook page, to talk about this immediate closure that happened on Wednesday, January 11th.
The Marden's store, located in Rumford, ME, had to close its doors due to ongoing safety issues. The issues were not being acknowledged by the store's landlord.
The Marden Family said that "This was an extremely difficult decision, however, the safety of our employees and customers is our #1 concern. In our nearly 60 years, we have never closed a store. While 2022 was a very successful year company-wide, our hands were tied by the landlord's inaction to deal with ongoing, major safety concerns. We would welcome the opportunity to return to the Rumford area in the future if a suitable retail location can be found."
Marden's wrote that all employees have been given the option to transfer to another location and if they do not want to transfer, then they will be given a separation package.
If you normally shop at the Rumford location and have a return, you are still able to get a full refund as long as you bring your return to another location within 60 days with a receipt.
Granted one store closed, there are still 13 other Marden's locations in Maine: Scarborough, Biddeford, Sanford, Gray, Lewiston, Waterville, Brewer, Ellsworth, Calais, Lincoln, Houlton, Presque Isle, and Madawaska.
Here Are 50 Stores, Restaurants Mainers Want at the Maine Mall
It's a wishlist for Mainers, by Mainers, of spots we'd love to see pop up at the Maine Mall sooner than later.
13 Stores You Shopped At In Maine But Your Kids Have Never Heard Of
Any person who grew up in the 70's, 80's or 90's knows that shopping malls were everything but as times changes, so do stores. Here's a list of places people in Maine shopped at during those decades that your kids have probably never heard of.