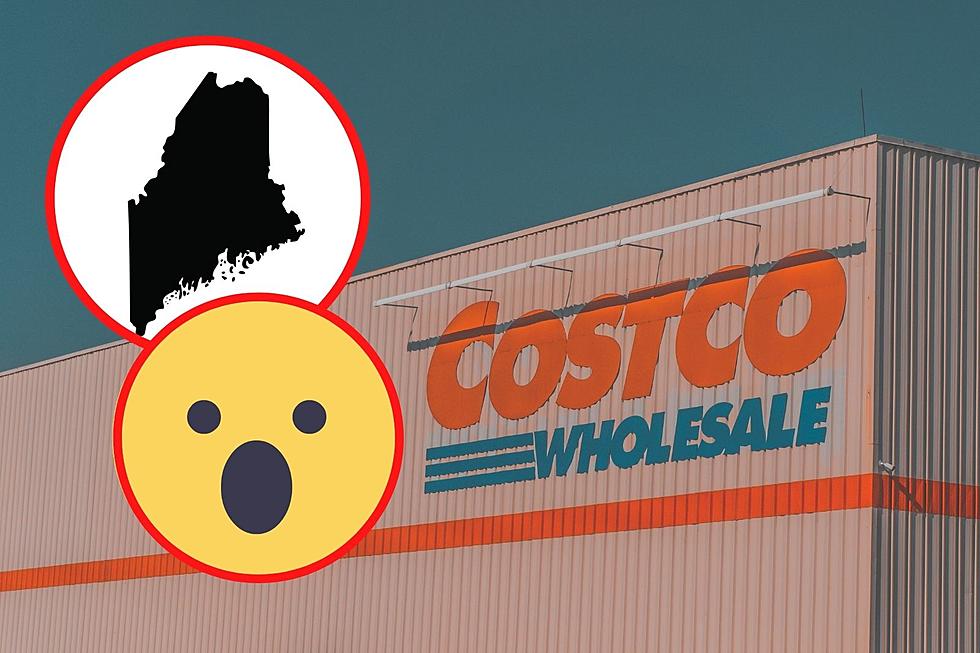 Update: Possible Costco Coming to Scarborough, Maine, Hits a Speed Bump
Omar Abascal via Unsplash/Getty images
Maine has BJ's and Sam's Club, but all it's missing is a Costco.
Who doesn't need another place to buy items in bulk that will last a month (at least for me, since I am only feeding two people)?
According to the Portland Press Herald, in February, Costco proposed to open their first Maine location in Scarborough, ME, at The Downs development. The planning board was pleased with Costco's proposal, saying that it "would set the bar" for other retailers looking to open in The Downs development.
Costco is planning a 161,000-square-foot store at the corner of Payne and Scarborough Downs road, the newspaper reported, and a few things stood out to the planning board as potential issues, such as which way the building would face and the parking lot.
Well, it seems that the parking lot is still a big issue with the planning board.
According to Portland Press Herald, Costco planned for 794 parking spaces that would be 10 feet wide and 20 feet deep when normal spots are usually 9 feet wide and 16-18 feet deep. Costco's request seems to be too much for the planning board.
Earlier this week, Costco representatives met with the Scarborough Planning Board to talk about this issue, which did not get resolved.
If you've shopped at any wholesale store, you know that you will have a lot of bulky items, and therefore need bigger shopping carts. In a normal-sized parking lot, it would be hard to unload your cart into your car without potentially hitting another car with your door. The bigger spaces really help with this issue.
Portland Press Herald reported that Costco understands that and has told the Scarborough Planning Board that bigger spaces are for the safety of shoppers and others walking in the parking lot.
Costco refuses to lower the number of parking spots since they have based the number of spots on their other locations, according to the newspaper. The Costco representative also said that they would like to have more parking spaces available than what they put in the proposal if they were allowed.
The Scarborough Board is not sold on the idea yet, and questions the need for such a large parking lot. There are also environmental concerns since it will be next to wetlands, and the Portland Press Herald claimed that there will be a lot of "pavement in a sensitive environmental area."
Unfortunately, the issue of parking is slowing down Maine getting its first Costco. The Scarborough Board asked them to come back with a new site plan that follows the concerns about parking.
Only time and planning will tell if The Downs in Scarborough will be getting a wholesale store and become the first place in Maine to have a Costco.
25 Unique Stores for Maine Foodies
From The County to Southern Maine to the Eastern most points, you will find a great variety of unique foods from Maine small businesses. Here are 25 such small businesses bringing their own flavor to the Maine foodie scene.
Here Are 50 Stores, Restaurants Mainers Want at the Maine Mall
It's a wishlist for Mainers, by Mainers, of spots we'd love to see pop up at the Maine Mall sooner than later.