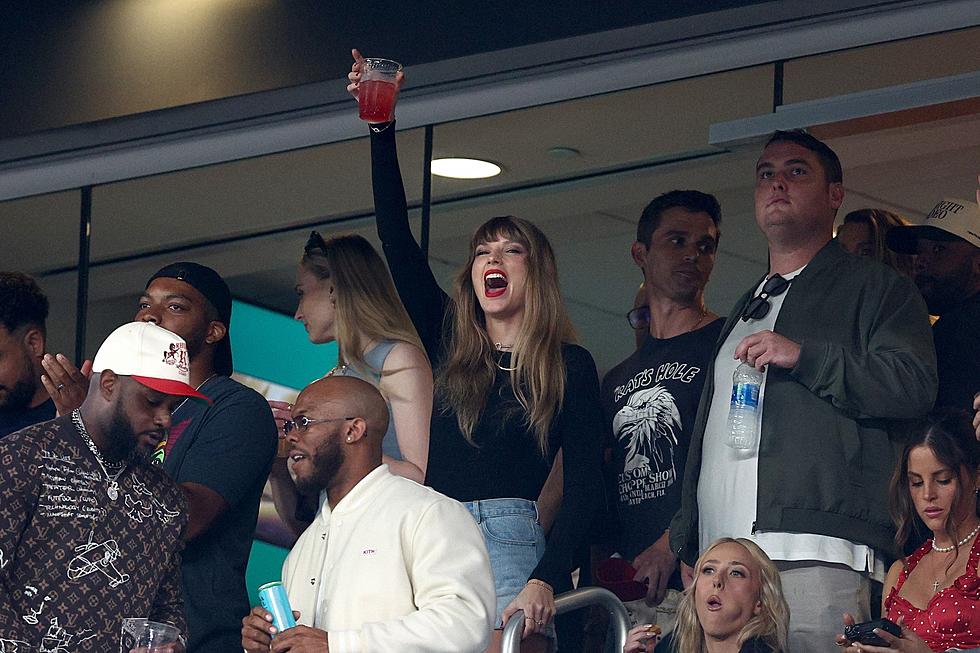 Pink Drink in Viral Meme of Taylor Swift at Chiefs Game Has a Huge Maine Connection
Getty Images
This is cool.
Obviously, OBVIOUSLY, the entire world is currently in their freak-out over the Taylor Swift & NFL collaboration era.
Just look at the NFL Instagram account for proof:
That being said, we all know she attended her now second Chief's game the other night at MetLife Stadium to yet again go absolutely bonkers in the suite box for her man Trav.
The whole time she seemingly could not put down this damn drink in her hand, which is now the face of the 300 different meme's you can't open up social media without seeing today.
Here's the cool part. I found out what was in that pink drink, and it's something Mainers should be proud of.
For all the Maine swifties out there, yes, there was a little bit of Maine touching Taylor's fingertips. Go crazy.
Josh Owen, founder of Owen's Craft Mixers, created a line of high-quality craft mixers that have since been showing up at really big events all over the world. It has now shown up in the hands of America's sweetheart.
And guess what? Josh's great-great-grandfather, according to Forbes, "owned a bar/general store in the 1800s that served cocktails in Portland, Maine."
The Owen's Mixers website even states it was that entrepreneurial spirit that began in Maine that inspired Josh and co-founder Tyler.
Arguably though, I think Taylor Swift drinking a vodka mixed with Owen's "Sparkling Cranberry" at a football game that, according to CBSnews, saw a 175 percent jump in ticket sales and television views in just three days, is a huge testament to the success of this local Maine dude's company.
Here's what Taylor was drinking that has since turned into an official Owen's drink:
GET T-SWIFT's COCKTAIL RECIPE:
Fill cup with ice
Add 1.5oz vodka
4oz Owen's Sparkling Cranberry to the top
Sip and scream at the TV

 
Want to give it a try?
LOOK: 19 Drinks Only '90s Kids Remember
Grab that weird bendy straw you bought with your Chuck. E Cheese tokens, because we're sluprin' up these definitive flavors of the '90s.
Gallery Credit: Meg Dowdy