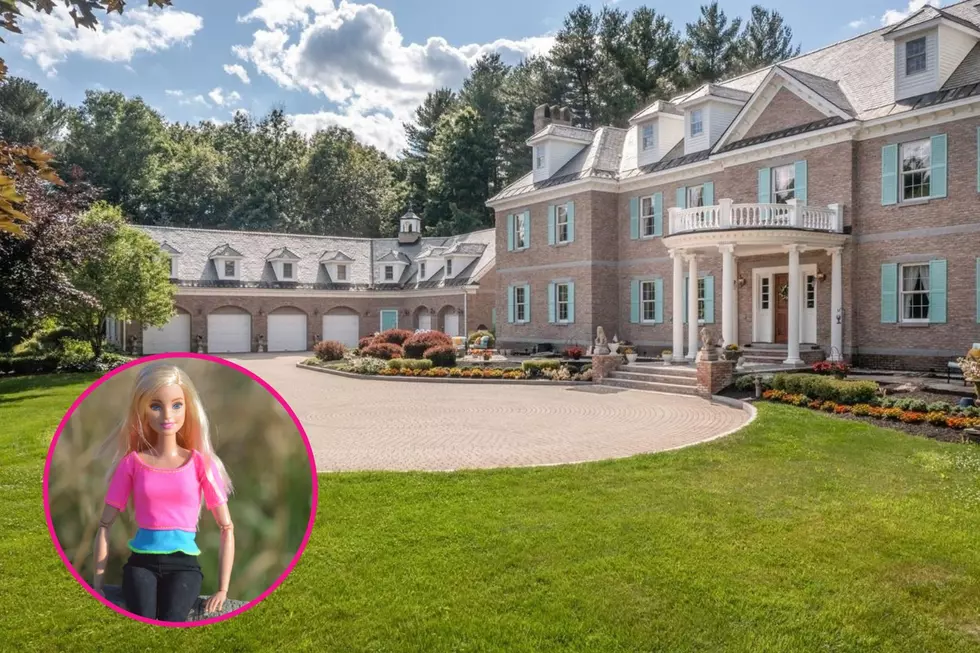 A Life-Size New Hampshire Barbie Dream House Has an Indoor Pool, Movie Theater
redfin.com, Canva
Who doesn't like taking a gander inside million dollar homes? It's the reason the show Cribs on MTV was such a hit back in the day! It's so much fun to see how the other half lives. With amenities like an indoor pool, tennis court, arcade, and movie theater, the reasons to ever leave the house are slim to none! You have everything you need right on your property.
This $4.9M property in Windham, New Hampshire, was recently listed by Kerry Nicolls of Foundation Brokerage Group, and it is very much in that category. 6 Lancaster Road has 14,912 of livable square feet. With 7 beds and 8.5 baths, you could have family members live under the same roof and not see them for months on end (to some, that may sound extremely appealing)!
The house immediately reminded me of Barbie's Dream House. If Barbie and Ken ever decided to buy a property in New Hampshire, I am certain this would be it.
Amenities include:
MASSIVE walk-in closet (I'm talking 30x10) - Plenty of room for Barbie to keep her evening gowns, workout clothes, etc. She would probably let Ken use 10% of the closet space.
Guest bedrooms feature en-suite bathrooms (plenty of room for her friends and family to crash: Skipper, Midge, Summer, the whole gang!).
An indoor lap pool (for Babs to work on her fitness).
Two gas fireplaces
Custom wine cellar (we never knew it as kids, but Barbie is kind of a wine-o).
Fitness center (many sweat bands will be rocked in this space).
A 6-car heated garage (for Barbie's Dream Car convertible and Ken's motorcycle, of course).
If you hit the Powerball jackpot you'll be so stinking rich, you could live like Barbie. This home would be a drop in the bucket, so start manifesting that energy into the universe!
Move over, Barbie! This is our dream home. Let's take a peek inside, shall we?
A Life-Size New Hampshire Barbie Dream House Has an Indoor Pool, Movie Theater
Wise Words for Out-of-Staters Moving to New Hampshire This Winter
What would you say to out-of-staters moving to New Hampshire during or before the winter?