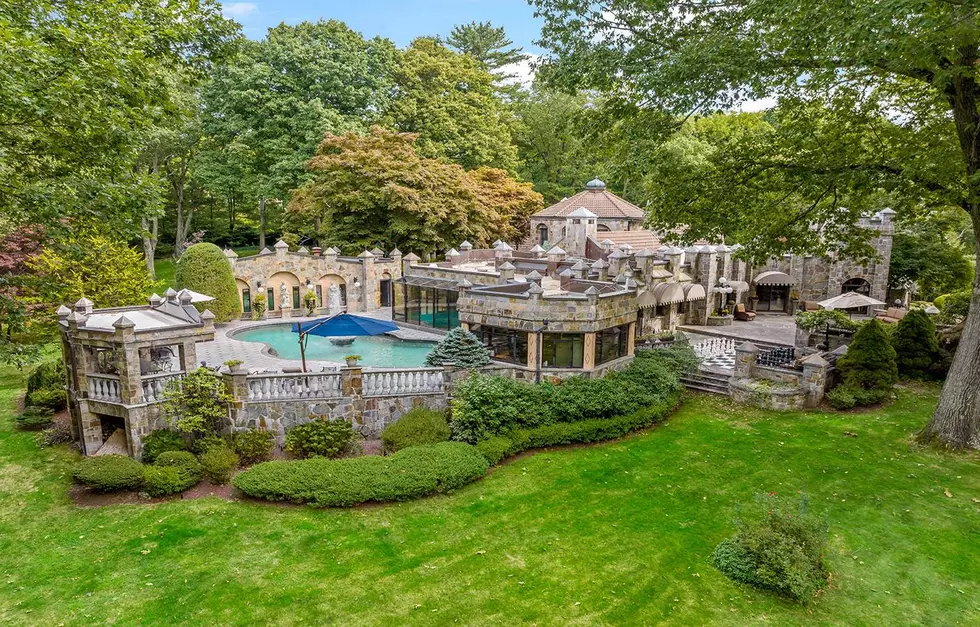 Look Inside: New England Stone Castle for Sale is Your Chance to Live Like Royalty
Meredith Cohen, William Raveis Real Estate, Mortgage, Insurance
Have you ever wondered what it'd be like to upgrade your home? What about dreaming about multi-million dollar luxury properties with pools and other wild features?
Now, take that one step further, because there is an epic castle for sale in New England that will make your home living fit for a king or queen.
Plus, you deserve it, right?
OK, so the epic house, listed by Meredith Cohen of William Raveis Real Estate, Mortgage, Insurance, is located in Connecticut, so it's only a three-to-four-hour drive if you live in Portland, Maine, or Portsmouth, New Hampshire.
And if you've got the cash lying around -- it costs $12.5 million -- what's a few hours' drive to what could be a second home? Or maybe your first home, because let's be honest, it's a castle.
Let us know when there's a castle for sale in Maine or New Hampshire so we can shorten that road trip.
That said, the property at 47 Charcoal Hill Road in Westport, CT, has so many incredible features. We're talking multiple pools (including one indoor), a tennis court, a big ol' gym, and so much space to recreate a "Game of Thrones" party with friends. If you're feeling up for it, of course.
Plus, the gated property is made of stone, which feels pretty authentic, right? If only there was a moat, too...
Alas, many of us can only dream of living in such a royal home, but in the meantime, it never hurts to look either. You never know, you might just win the lottery.
Check out this photo gallery of this castle for sale below.
Photo Gallery: New England Stone Castle for Sale is a Chance to Live Like Royalty
This stone castle at 47 Charcoal Hill Road in Westport, Connecticut,
listed by Meredith Cohen at William Raveis
, is for sale at $12.5 million. Multiple pools, a tennis court, and a gym are just a few of the features this luxury New England spot has that is for all you kings and queens. Take a look at the photos.
Live in a Modern Day $60 Million New England Castle on 75 Acres with a Moat