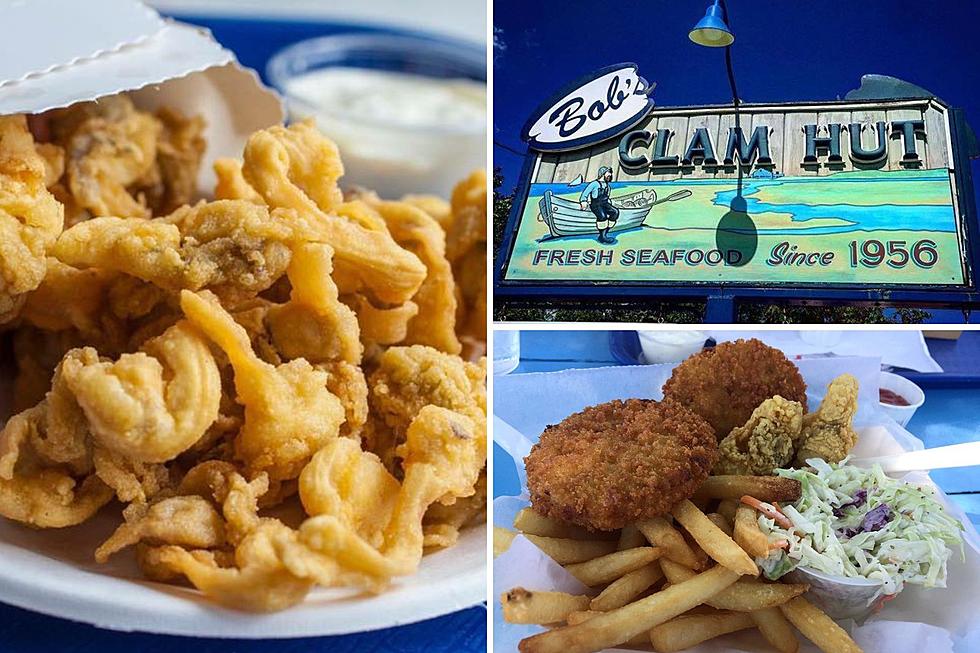 Maine's Best Traditional Restaurant is This Famous Kittery Clam Shack
Bob's Clam Hut via Facebook
An iconic Southern Maine restaurant is receiving national attention for its delicious food.
Reader's Digest recently posted a brand-new list of restaurants on their site. The popular magazine put together what they called the "most traditional restaurants" in each state; the joints that best represent the state's "culinary culture."
I think it was safe to assume Maine's representative would be a seafood restaurant. It would be difficult to accurately represent Maine's culinary culture without the ocean's bounty being a part of it. And that's exactly the direction Reader's Digest went, because Maine's representative is the famous Bob's Clam Hut.
Located in Kittery, Bob's has been a Maine seafood institution since 1956. The menu is loaded with all the classics like lobster rolls, chowders, seafood baskets, and even numerous options for land-lovers. It's a perfect combination of what locals and tourists are looking for, especially while enjoying Maine's beautiful southern coast.
Bob's is everything you would want in a representation of Maine's culinary culture. Lobster? Check. Homemade chowder? Check. Deliciously fried clams and scallops? Check. They even have a craft beer menu. This place is a heck of a lot more than just a hut.
But don't just take my word for it. Here is a little from Reader's Digest on why Bob's was selected as Maine's best traditional restaurant.
The bar is set high in a state known for its seafood, and this lobster shack delivers with a no-frills setup and fried seafood that's been making the must-visit list since 1956. After a long day at the beach, pop in for a basket of clams or a lobster roll.
This is quite the high praise, but it's nothing new for the clam shack. Bob's has already been featured in numerous articles, as well as on the hit TV show Diners, Drive-ins and Dives, with Guy Fieri. The good word on Bob's has been out for quite a while.
Congrats to Bob's Clam Hut on yet more great press. I would have to agree that this is a tremendous representative of Maine's culinary culture. Here's hoping the success continues.
The Best Fried Clams Along Route 1 in Maine, Ranked
These are Mainers' favorite fried clam spots ranked from generally loved to obsessively loved! Which ones are missing?
31 Bucket List Restaurants in Maine
Here are 31 Maine restaurants that folks told us are bucket list worthy. They are very diverse can be found across the state.